Transforming Food Systems with Technology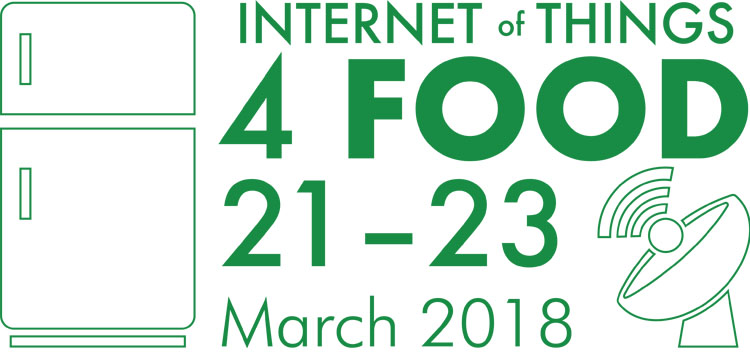 UCD Institute of Food and Health is hosting the IoT4F-Dublin 2018 conference in March. It will focus on the interconnection of computing devices embedded in everyday objects associated with food, which is going to transform food systems, food chains and business models for food and tech companies. Industry and researchers need to understand this transformative technology in order to be at the cutting edge of food innovation. There is still an opportunity for researchers to present their work and for companies to have time to present their products or services.
Details of the conference can be found here.
Speakers include:
Matt Lange - UC Davis
Edmond Harty - DairyMaster
Jettie Hoonhout - Philips
Georgina Murphy - Atlantic Bridge
Matthais Kuck - Biozoon
Scott Rickard - Citadel
Kieran Furlong - Finistere Ventures
Conall Laverty - Wia
Kieran Kelly - Arc-Net
Liam Chambers – IBM