UCD ranked number one in Ireland in US News & World Best Global University Rankings
UCD Agricultural Sciences ranked 19th in the world and 5th in Europe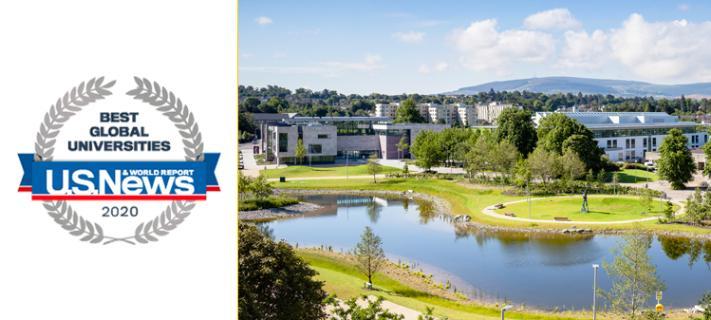 UCD School of Agriculture and Food Science remains among the best in the world, ranked 19th in the world and 5th in Europe for Agricultural Sciences according to the latest US News & World Report's Best Global University rankings.
The university has risen seven places from last year to 227 globally and 102 in Europe.
The rankings include over 1,500 universities from across 81 countries.
This is the sixth year that the US News & World Report has published the Best Global University rankings.
These rankings employ 13 performance indicators, assigning a score to each, to determine an overall placement. They include a university's total citations and their normalised impact, international collaboration, and publications and their total citation amongst the 10 percent most cited works.
China dominates the rankings in this subject with six in the top 20.
The USA has five, Brazil two, followed by Ireland, Netherlands, Belgium, Denmark, Spain, Australia and Canada with one each.
The President of UCD, Professor Andrew Deeks said: "Our improved performance over the past five years has been recognised and we are now ranked number one in Ireland by US News & World Report.
"This reflects the research publications impact and international collaboration of our faculty. I am particularly pleased that our Agricultural Sciences are recognised in the top 20 and believe we can climb further."
"This reflects the research publications impact and international collaboration of our faculty. I am particularly pleased that our Agricultural Sciences are recognised in the top 20 and believe we can climb further."
By: Staff Writers, UCD University Relations
- Ends -