UCD Student win Irish Hereford Prime Stock Judging Competition at Kepak Clonee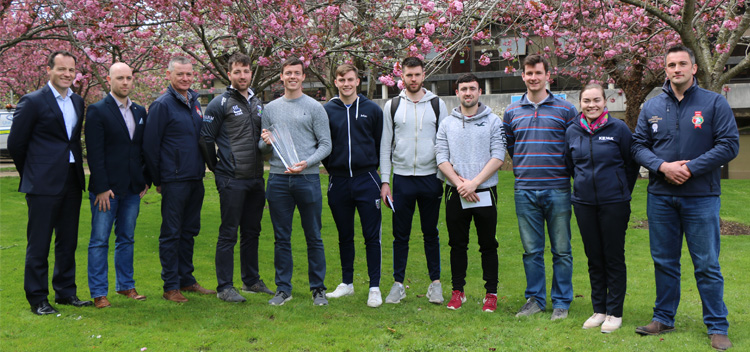 On Wednesday 25th April representatives from Irish Hereford Prime and Kepak attended UCD to give the results of the inaugural student stock judging competition held at Kepak's Group processing plant in Clonee, Co. Meath on 18th April 2018.
Students from UCD's School of Agriculture and Food Science, who are currently taking a module in Advanced Beef Production, attended the beef processing facility on a field trip, and learned first-hand about the safety & biosecurity measures in place, as well as being given some insight into how to observe and select animals that are fit for slaughter. Procurement manager David Coyne gave students a tour of the cattle lairage and used the cattle on hand to compare and contrast them physically both on a fat and confirmation grade basis. Students then estimated the potential carcass weight, conformation grade and fat score for each of the six Hereford cross cattle on display to compete for a prize in the stock juding competition.
Ahead of the prize-giving, competition organisers Tennyson Egar and Michael Cleary from Irish Hereford Prime gave a presentation on the history, background and bonus schemes offered by the beef producer group before delivering the winners trophy and prizes to the top students. Prizes were awarded to the top five students, as follows:
1st place – Stephen Coen, Stage 4 BAgrSc Animal Science student
2nd place - Sean McGrath, Stage 4 BAgrSc Animal Science student
3rd place - John Maguire, Stage 4 BAgrSc Animal and Crop Production student
4th place - Pierce Fleming, Stage 4 BAgrSc Animal and Crop Production student
5th place - Peter T. Keaveney, Stage 4 BAgrSc Animal and Crop Production student
Related Links