About the Agile Team

Michael Sinnott - Director of Agile
With an academic background in Engineering, Michael brought consulting experience in the private sector to a systems analyst role in IT Services' Management Services Unit in 2004, moving to a director role in UCD Registry in 2006. Adding a number of additional areas to his portfolio in 2008, Michael spent seven years as the Director of Administrative Services, holding responsibility student records, fees and grants, curriculum management, student supports, amongst other areas. As someone with a natural drive for continuous change and improvement ("if it is broken fix it, if it works improve it"), the insights engendered by this broad exposure to the operational side of University life made the role of Director of Agile a natural next move for Michael.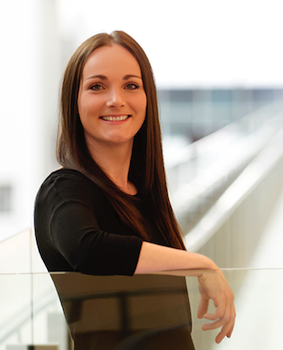 Olga Murdoch - Agile Lead
Having first joined UCD as an undergraduate student in 2004, Olga has worn many hats throughout her years in UCD. Graduating with a PhD in Computer Science in 2015, Olga's academic career also provided experience and insight through research internships, mentoring other students, as a tutor in, and coordinator of, the Computer Science Support Centre, and finally as a lecturer. Her keen interest in all things educational and technological led Olga to the role of Project Manager and Educational Support Specialist for UCD Online. This pilot project saw the end-to-end design, development and delivery of five new online programmes as well as developing the UCD Online brand. This role cemented Olga's passion for making the University a better place for all to work, to learn and to research.
Nuria Corcoran - Agile Administrator
Nuria has extensive administration background in the public and private sectors in Ireland and internationally. As a fluent spanish and french speaker, Nuria began her career working as an multilingual administrator with the United Nations in Switzerland. She has travelled internationally throughout her career and in 2011 spent two years working for a telecommunications provider in the Pacific region. She worked in countries such as Fiji, French Polynesia and Papua New Guinea thriving in the challenge and diversity this brought. Nuria is experienced in establishing administrative structures, managing operational complexity and supporting projects. Nuria joined UCD in 2014 taking up an administration role in UCD Quality Office.
We want to hear from you! If you want to get in touch visit our contact page to send us a message.