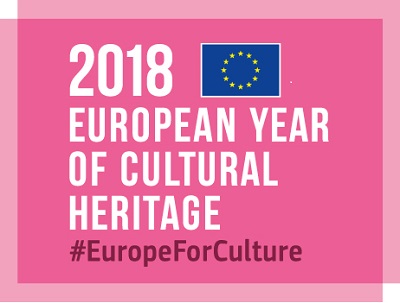 In celebration and partnership with National Heritage Week we will be hosting a series of free lectures from colleagues and friends who work with us on our Lifelong Learning programme. Our programme of events this year reflects this years theme to 'Share a Story and Make a Connection'.
ALL Tasters for Heritage Week will offer a free and diverse programme of lectures, tours and workshops from 20th - 24th August, which will be aimed at making connections with adult and lifelong learners.
A wide range of disciplines will be represented including medieval and modern history, literature, writing skills, classics, psychology, life skills and music. With titles such as 'Opera - Sharing the Story of Orpheus', 'The Psychology of Creativity', 'Sharing stories on ancient Greek vases' and 'The Voices that Shaped America'. Our focus is very much rooted in making connections between us, our learners and our diverse local communities.
We invite you to take part in 50 minutes lectures and workshops which will allow you the opportunity to get a taste of a new subject or discipline which you may not have previously considered accessible. There will be an opportunity for discussion with a 'chat cafe' between each event.
Show/hide contentOpenClose All