Higher Diploma in Social Policy
‌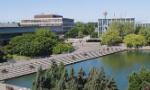 ‌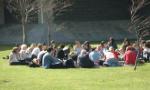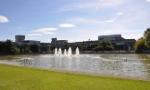 Higher Diploma in Social Policy (HDipSP)

Applications for 2015-2016 are now open

This Higher Diploma is a transition course providing a foundation in Social Policy for graduates of other disciplines. It is a full-time course lasting one academic year. It involves the submission of written work throughout the year, in addition to examinations.
The course is designed to enable students to have the opportunity to pursue further training and careers in Social Work or Social Policy. Successful completion of the programme to good honours standard may confer eligibility to apply for programmes such as the MSocSc (Social Work) and the research degree in Social Policy, or the Masters degree in Public Policy. There may, in addition, be non-academic entry requirements for these programmes which must also be met. Please consult the School website for more detailed information on entry requirements for particular programmes. The Higher Diploma in Social Policy is not of itself a professional qualification.
Students on the programme have all the advantages which an on-campus course provides, including regular access to academic staff who specialise in a wide range of areas within Social Policy and Social Work; regular seminar meetings which provide academic support through the year of study and with future academic plans, and access to the many academic and social activities on campus.
Applicants to the HDip programme who intend to apply for the MSocSc (Social Work) commencing in September 2016 should note that entry criteria and procedures for that programme are not yet available. They will be posted on this website as soon as they are available. For entry in September 2015, applicants are expected to have relevant paid or voluntary work experience by the closing date for applications to the Masters programme, in addition to the academic requirements. For entry in September 2015 the work experience requirement is 420 hours.
Fees: The fee currently set for 2015 entry is €5,720 (EU) and €11,600 (non EU). Please check with the Fees Office webpages for updates on fees.

International students wishing to pursue a career in Social Work
The Higher Diploma in Social Policy can be used as a transition course for those who need to fulfil the Social Policy credit requirements for access to postgraduate training in Social Work.
Click here for further information on admission requirements for the Higher Diploma in Social Policy programme. Click here for further information on admission requirements for the MSocSc (Social Work) programme.
Supporting documents required:

A photocopy of the transcript of your degree (if a non UCD graduate) and a photocopy of your birth certificate or personal details page from passport (if a non UCD graduate). These must be scanned and uploaded by you to your online application or sent by post to Online Applications, UCD Admissions Office, Tierney Building, UCD, Dublin 4, prior to the closing date. Please ensure that your name and applicant number are clearly marked on all documents sent by post.