Beijing-Dublin International College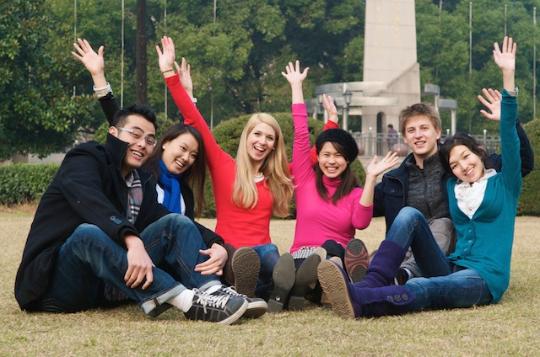 Beijing-Dublin International College (BDIC) is a joint international institution directly overseen by University College Dublin (UCD) and Beijing University of Technology (BJUT). Situated in Beijing, China's capital city, BDIC offers students a unique opportunity to experience a world-class international education.
We offer programmes which draw from Electrical and Communications Engineering, Mathematical Science and Statistics, Computer Science and Electronic, and Business. All core modules of our programmes will be delivered in the English language.
University College Dublin
Established in 1854 and ranked among the world's leading universities, University College Dublin offers world-class education delivered by academics at the forefront of their fields internationally. UCD's curriculum, which is continually updated to include current research, integrates this research with engaged classroom teaching and best practice in teaching, learning and innovation.

Thanks to the wide range of courses, state-of-the-art facilities and outstanding reputation for graduate opportunities, UCD is Ireland's largest, most international and most popular university.

UCD offers a distinct identity as Ireland's largest and most research-intensive university. UCD brings together a wider range of academic disciplines than any other institution in Ireland and complements this with a widely diverse staff and student body. With more than 24,000 students including almost 5,000 international students, UCD is Ireland's most global university.

For more about UCD's Global Engagement, read more.
Beijing University of Technology
Beijing University of Technology was founded in 1960. It is a key university under the administration of the Beijing municipal government, which has established a multi-disciplinary academic structure. This structure offers a variety of programmes and diversified academic research in the fields of science, egineering, economics, management, liberal arts and law.
Beijing University of Technology (BJUT) is a member of China's Project 211, a select group of 100 institutions of higher education in China chosen to play a leading role in training China's high-tech workforce for the 21st century.
The BJUT mission is to "rely on Beijing, merge into Beijing, inspire China and orient itself to the world." in fulfilling this mission, the university has become a base for cultivating qualified high-level personnel, for scientific and technological innovation and for research and development.
Visit BDIC at BJUT.