'Internet of Things Engineering' class visits Dublin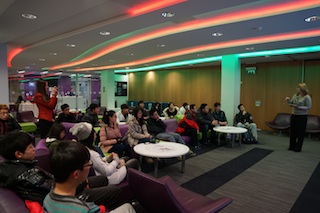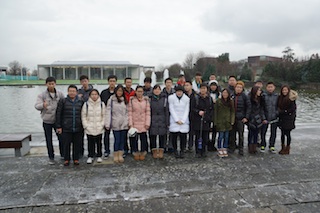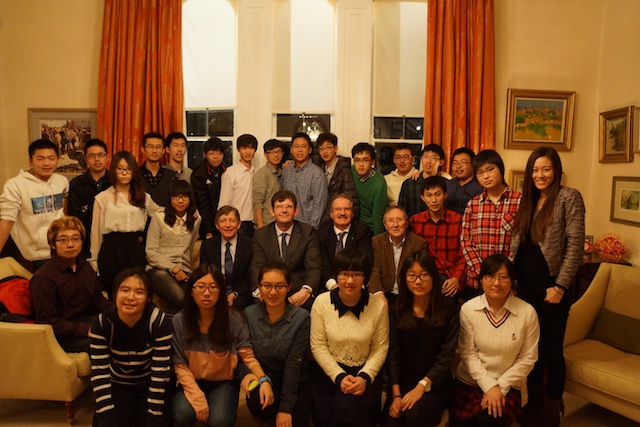 The inaugural BDIC class of twenty-four students began the first dual-degree programme in October 2012 offered by the BJUT-UCD joint venture. Enrolled in the bachelor's degree in engineering, the Internet of Things (IoT), the first class did not expect that they might visit the Dublin campus at UCD during the first year of study. Thanks to an initiative launched by the BJUT and UCD Presidents, the freshman class had the opportunity to travel to Dublin before the start of UCD's second semester to engage in educational, cultural and social activities.
They attended lectures on robotics, archeology and computer science and visited key historical and cultural sites. As part of a module on Irish culture that they would study when they returned to Beijing during the second BDIC semester, the group made a field trip to Newgrange, a prehistoric passage tomb in the Boyne Valley in County Meath. Visiting students from China met with fellow UCD Electronic Engineering students and attended Stage 1 Chinese language classes that are offered by the UCD Quinn School BComm International (Chinese) degree programme.
The first BDIC class experienced typical Irish weather, a friendly UCD campus, hospitality and interesting educational experiences. While challenged with tasting unfamiliar food, using different currency, listening to a wide range of regional accents, the Chinese students gained great satisfaction from their brief time in Dublin. They are eager to return to UCD for a longer period of time and UCD will look forward to welcoming them back in the future.