Registration & Student Cards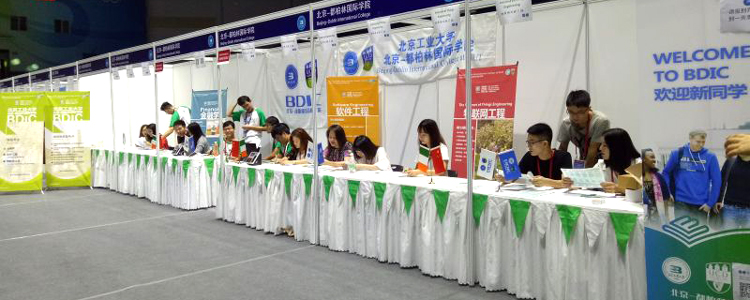 As a student of BDIC, you are a student of BJUT and of UCD. At the beginning of stage 1, you need to get your UCD student number, register as a student of UCD and get your UCD student card.
Getting your UCD student number
Stage 1 students should apply between September 6-7, 2018. You can find detailed instructions in our guide to Getting your UCD student number
In order to get your UCD student number, you need to apply to UCD. Set up a new account and choose your programme with the course finder. Please search for your programme using the major code listed below:
Internet of Things Engineering: NUS2
Software Engineering: CSS7
Electronic & Information Engineering: NUS4
Economics & Finance: EFS1
Once you have found your programe, click apply. Fill in all the requested details and click the green submit button when you are finished. When you've completed the application, you will receive an email and an application number (starting with A). Once UCD staff have confirmed that your details are correct, you will receive a further email with your UCD student number (starting with 17)
Registering with UCD
Stage 1 students should register between September 12-14, 2018. For more information, see our guide to How to register online
Once you have your UCD student number, you should log into SISweb. Your login details will be as follows:
Username: your UCD student number
Password: your date of birth (ddmmyy-six digits)
Select enter the registration process on the main screen and follow the steps to complete registration. As part of the process, you'll need to check your personal details (address, phone number, email etc) and upload your photo. You don't need to pay any fees to UCD so just ignore any fee pages and click continue. You also don't need to choose any classes, so step 2 of registration will not be available to you. At the end of the process, you should be able to see your classes and your photo in your SISweb account.
Getting your UCD student card
Once you've got your UCD student number and completed your registration, you will be able to get your student card. These cards are printed at the UCard office on the UCD campus in Dublin. They will be ready for you to collect from the BDIC student affairs office after the October holiday.
If you have any problems with your UCD application, registration or student card, please contact the BDIC office in UCD: