Student Facilities Construction Update
The Student Learning, Leisure and Sports Complex is a 11,000 sq/m facility that will link the existing Sports and Student Centres. It includes facilities for student health, debating, drama, societies, media and leisure amenities in addition to a new 50m swimming pool and gym. The main contractor took possession of the site in November 2009 and the new facility is expected to be operational by September 2011.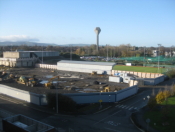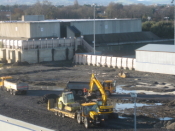 Student Learning, Leisure and Sports Complex Enabling Works
The next stage of development of Student Residences will provide an additional 134 bed spaces and enhance the existing Roebuck Hall student village, fostering an animated and diverse campus community. The new accommodation is projected to be complete in late 2010, bringing the total number of bed spaces on the Belfield Campus to 2,365. This project is self-financed by the future revenues associated with residential income.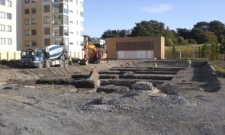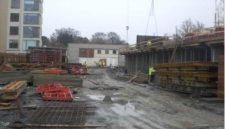 Roebuck Residences (Phase 2)
Building works for the expansion of the UCD Oakmount Crèche will increase capacity from 60 to over 100 children. Funding for the project has been partially provided through the National Development Plan 2007-2013 under the National Childcare Investment Programme 2006-2010.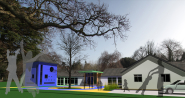 Oakmount Creche