Roebuck Hall Residences (Phase 2)
To create and sustain an animated and diverse 24-hour living campus community, the University intends to develop a series of interrelated residential villages across the Belfield Campus.
A major part of the learning experience for students is wrapped up in their housing situation while at University. It is no longer enough simply to provide students with four walls and a bed. Students expect more from the campus living environment. The planning, design, construction, renovation and policies regarding student housing has the ability to greatly influence the student experience.
Roebuck Hall (Phase 2) will accommodate 134 additional bed spaces with associated car parking facilities. This is the next phase of the expansion of on-site student accommodation at the Belfield Campus. The new building, designed by Kavanagh Tuite Architects, will be a slender 6 storey building specifically designed to cater for all aspects of modern student living.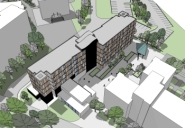 The new building will enhance the existing Roebuck Hall student village, within which each new purpose built apartment will house up to 12 dedicated en-suite study/bedrooms and will offer access to shared kitchenette, group study and recreation resources.
Located adjacent to Roebuck Hall Phase 1, and within easy access to all campus amenities, the new student accommodation will be a welcome addition to UCD's growing catalogue of international-standard campus facilities.
Works on the site commenced in mid 2009, and the new building will be available for occupation in late 2010.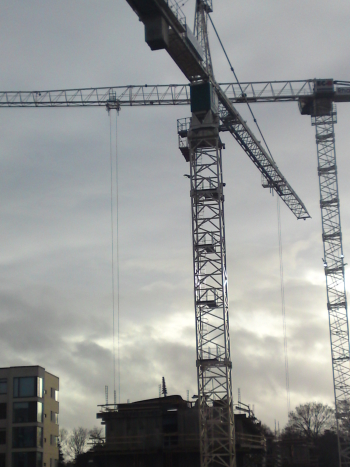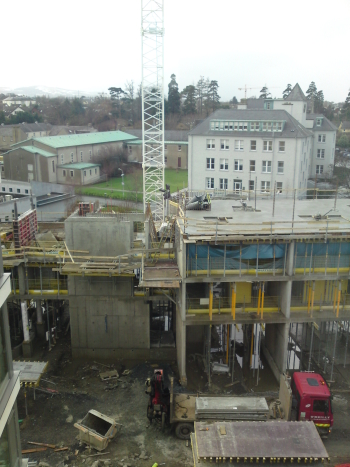 Ongoing Building works at Roebuck