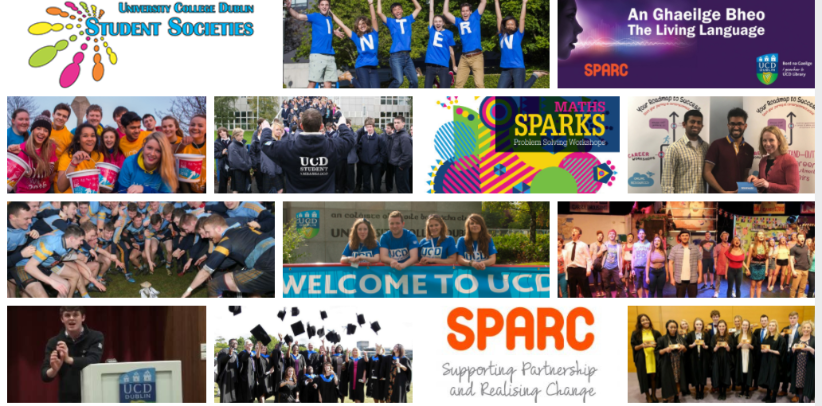 To meet the diverse needs of the UCD student population, UCD offers two different but complementary co-curricular skills awards. Both awards seek to acknowledge the value of co-curricular engagement at an individual, university and societal level and to promote citizenship by encouraging students to make a positive contribution within UCD and the wider community.
The UCD Embark Award is aimed at first year undergraduate students and is focused on promoting and encouraging engagement with UCD life, with a view to easing students' transition to university, creating a sense of community and highlighting the importance of engagement in co-curricular activity as a means of developing employability skills.
The UCD Advantage Award is aimed at post- first year students and its purpose is to formally recognise the skills, knowledge and experience that UCD students gain through participation in co-curricular activity, on and off campus. Through participation in the award, students' will increase their self-awareness, self-efficacy and self-confidence and develop skills and attributes required for success in the workplace and life beyond university.
Both the UCD Embark Award and the UCD Advantage Award are based around four key themes, aligned with UCD's strategic objectives and reflective of UCD's values. The themes also take into account the skills and attributes required for success in the graduate employment market.