Online Resources
‌UCD Career Development Centre provides access to a range of online resources free of charge to University College Dublin students and alumni. To use these resources, you'll need a number of codes depending on what you want to use, such as: client code, access code and password.
Please login to your Careers Connect account to access this facility and the codes required under the 'Online Resources' section.

‌
Profiling for Success offers psychometric tests which are very useful in career planning, helping you understand more about your strengths and how these might shape your career and personal choices.
When you complete a test, a report is automatically generated and emailed to you. The report comes in the form of a pdf document attached to the email, and includes an explanation of your results. You can take each test as often as you wish.
There are a variety of tests available including verbal, numerical and abstract reasoning assessments. These types of assessments are often used in graduate recruitment processes so provide a good opportunity to familiarise yourself with the format and do some practice.
We run an "Identify your strengths" workshop a couple of times each semester. This can be very helpful if you are trying to figure out what you have to offer an employer. This workshop helps you to build self-awareness through exploring your interests, values and personality preferences with the aim of enabling you to evaluate career options more effectively and make choices that are right for you. You will also be better able to market your strengths in your CV and applications. Keep an eye on Careers Connect for details of upcoming workshops.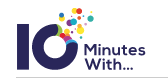 ‌
10 Minutes With is a career website to help students on their career journey by providing insight from different professionals and giving you access to more than 200,000 jobs and internships worldwide. 10 Minutes With interviews company directors, executives and entrepreneurs and asks them to explain their jobs and day-to-day activities in exactly 10 minutes. The video interviews help you understand the true nature of different roles and the skills required in a variety of sectors globally in Fortune 500 companies as well as start-ups.
New app also available! Download here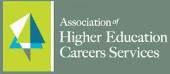 AHECS have developed a suite of videos to promote graduate recruitment. Interviews were conducted with AOL, CPL, Guidewire, Jameson, ESB, Car Trawler, Citi, Hedgeserv, Musgrave, Glanbia, Accenture, IBEC Global Graduates, Aryzta, Engineers Ireland, KPMG and Enterprise Rent a Car in relation to recruitment strategies. See the results on their You Tube channel or section by section below!
IT Related Videos
Graduate IT Skills Deficit - Guidewire, AOL
IT Telephone interviews and Code Tests-Guidewire, AOL
Graduate Technical CVs-AOL, Guidewire
Whiteboard interviews explained -Guidewire, AOL
Careers Fair Related Videos
Making the most of Careers Fair – Hedgeserv, Aryzta, KPMG, IBEC Global graduates, Jameson, Guidewire, Engineers Ireland,
Car Trawler, Enterprise Rent a Car, Glanbia, Accenture, AOL, Musgrave
Online Presence
Graduates – The importance of an online presence - Guidewire, Glanbia, Jameson, Accenture
CVs & Application Forms
Tips for effective Graduate CVs - Hedgeserv, Engineers Ireland, Jameson, Musgrave, CPL, Citi
Completing Graduate Application Forms: KPMG, IBEC Global Graduates, Glanbia, Aryzta, Accenture, KPMG
Interviewing / Assessment Centres
Competency Based Interviews - ESB, KPMG, Musgrave, Citi, Glanbia, Engineers Ireland
Questions to ask at the end of the interview- Guidewire, Musgrave, Accenture, CPL, ESB, Car Trawler, Engineers Ireland
Succeeding at telephone interviews- Enterprise Rent a Car, CPL, Guidewire

Tips for completing video interviews- Musgrave, IBEC Global Graduates, Aryzta
Group Activity in Assessment Centres – Enterprise Rent a Car, Jameson, Aryzta, Car Trawler, Musgrave
Developing Skills
The importance of extra-curricular activities for students/graduates. Jameson, Musgrave, KPMG, IBEC Global Graduates, AOL, CPL
The importance of work experience for students and graduates– Engineers Ireland, Guidewire, Glanbia, Aryzta, Musgrave, KPMG, AOL, Citi
Skills Deficits in graduates- Hedgesev, Jameson, Aryzta, IBEC Global Graduates

‌
Vault is a comprehensive online career resource designed to help you look into potential careers, research top employers and find out about trends in your industry.

‌
Going Global provides country-specific career and employment information, including world-wide internship and job postings and career resources.
‌
CEI Internships offers individually verified information and resources to students seeking internships in the US.

With Glassdoor, you can find out what it's really like to work for over 445,000 companies. Think of it as 'TripAdvisor for jobs'. There are also vacancies and internships advertised on the site.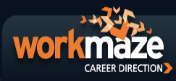 ‌
Workmaze is targeted at Business students, this company offers a comprehensive suite of products and services to assist both students and Alumni in every stage of their career development.
Remember that you can also make an appointment to see a Career & Skills Consultant if you need some help figuring out what to do next!