New insights into nanoparticles and dividing cells - CBNI Researcher Dr Anna Salvati featured in UCD latest news.
Tuesday, 13 December 2011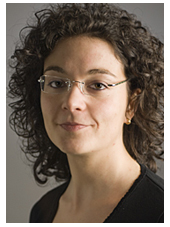 What happens when living cells take up nanoparticles, those tiny entities that could offer new ways of delivering drugs into the body? A new study from researchers at UCD has tracked the progress of nanoparticles as cells divide, and their findings - which were published recently in Nature Nanotechnology - will help us better understand how different tissues in the body process a dose of nanoparticles.
"Nanoparticles are engineered materials that we are producing, and what is very interesting about them is that they have a size that is in the nanometre range, so they are a bit bigger than proteins," says Dr Anna Salvati, a post-doctoral researcher at UCD School of Chemistry & Chemical Biology. "Their size allows them to interact with the cell in new ways." [more]
---
Return