Latest News
‌
Humanitarian Congress in Berlin
Ronan McDermott of UCD's Centre for Humanitarian Action gave a talk at the recent Humanitarian Congress in Berlin on how international humanitarian law governs humanitarian assistance. In his talk Ronan emphasised how international humanitarian law provides for access to civilian populations in need by humanitarian actors that adhere to the principles of humanity, impartiality and neutrality. He also outlined the various provisions within international humanitarian law that protect medical and humanitarian personnel in times of armed conflict. In the same panel Katja Schöberl of German Red Cross outlined the core principles of international humanitarian law and the importance of understanding the conditions under which international humanitarian law applies
Protecting the Unprotected
Humanitarian Action and Human Rights after the WHS Conference.
The conference was organised by the ​Institute for International Law of Peace and Armed Conflict at Ruhr University Bochum. It took place from 21st September 2016 to 22nd September 2016,
Dr Pat Gibbons and Dr Ronan McDermott chaired sessions during the conference.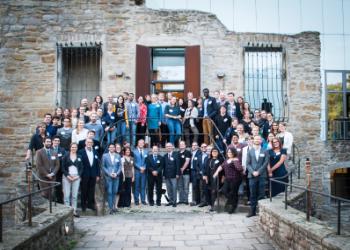 World Humanitarian Summit Update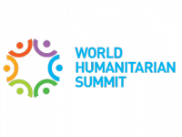 ‌
Ireland is preparing for the World Humanitarian Summit to be held in 2016. The Irish Government has said it will use the opportunity of the Summit to re-affirm Ireland's national commitment to principled humanitarian action and to articulate Irish perspectives on its future. The CHA will be involced in disseminating information as the sector prepares for this important event.
More information on the ongoing consultative process is availale here.
-

Launch of IDRL Report in association with the Irish Red Cross

The UCD CHA was commissioned by the Irish Red Cross in April 2013 to undertake a study with the objective of outlining Ireland's legal and policy framework for facilitating an international disaster response and determining how it can be strengthened in accordance with both the HNS and IDRL Guidelines.
©Sean Moore, Irish Red Cross
Ronan McDermott spearheaded this research and spoke at the launch of this report June 24th this year. The report 'A Study for Strengthening the Legal and Policy Framework for International Disaster Response in Ireland' is available online at here. Also available is the IDRL Press Release.
NOHA is Hiring - Call for CV's for Operations Manager


The Newtork on Humanitarian Action (NOHA) is recruiting an operations manager. The successful candidate will provide support to the General Secretariat in the planning,implementation and evaluatiion of NOHA programmes and projects in accordance with approved policies and guidlines. More information on this position and application details are available by clicking the below link:
Call for Applications: DSA Ireland Postgraduate Research Workshop 2014
Now in its fourth year, DSA Ireland, with support from Kimmage Development Studies Centre, is pleased to announce the annual two day postgraduate research workshop to be held 19-20 June 2014.The workshop provides an energetic environment in which postgraduate researchers can present and refine their work; improve their skills for communicating confidently in networking conversations; develop contacts with other researchers, potential collaborators or future employers; and engage in lively discussion with peer and experienced researchers and practitioners. The deadline for applications is 16 May 2014. The full call and application forms are available on the DSA Ireland website. There is no registration fee to attend the workshop. Limited support is available to people travelling from outside the Dublin region. Please send any queries to postgrad@dsaireland.org
‌
‌New Network on Humanitarian Assistance (NOHA) website
The new NOHA wesbite is now up and running. The website now includes information on the Master's programme and other NOHA products as well as information on research projects, events and vacancies. The website will be updated regularly so please check back soon! http://nohanet.org/

Global Humanitarian Assistance Report 2013 launched - 17th July 2013‌
The 10th edition of the GHA Report has been launched. The report reveals that US$17.9 billion was given to international humanitarian response in 2012, which is down US$1.5 billion from 2011. The full report can be found here.
Former OCHA Deputy Emergency Relief Coordinator, Dr. Catherine Bragg, appointed as Adjunct to UCD Centre for Humanitarian Action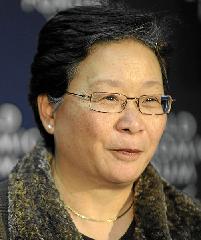 ‌ The UCD Centre for Humanitarian Action is pleased to announce the appointment of former OCHA Deputy Emergency Relief Coordinator, Dr. Catherine Bragg, as an adjunct to the CHA. Dr. Bragg held the UN position from her appointment by UN Secretary- General Ban Ki-moon in December 2007 until February 2013. She was previously Director-General of the Humanitarian Assistance, Peace and Security Programme in the Canadian International Development Agency (CIDA). Dr. Bragg will be visiting UCD over the course of the year and will link up with the CHA to deliver talks to UCD students.
Photo: World Economic Forum, Davos 2010
swiss-image.ch/Photo by Michael Wuertenberg
Humanitarian Roundtable Ireland report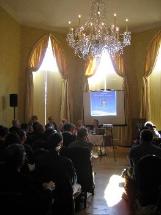 On 3rd April, NOHA partnered with VOICE and Dóchas to organise a roundtable on current issues and trends in humanitarian action, namely the European Consensus on Humanitarian Action, the current debate around resilience, and the EU Aid Volunteers. It aimed to take the opportunity of the VOICE Board, NOHA Board and Member States' representatives from the Council Working Party on Humanitarian Aid and Food Aid (COHAFA) all being in Dublin on the occasion of several high-level exchanges under the Irish EU Presidency. The event was held at UCD Newman House on St. Stephen's Green, Dublin. The report from the event can be found here: Humanitarian Roundtable report
UCD Centre for Humanitarian Action to work with Irish Red Cross on International Disaster Relief Law Study - 7th May 2013

‌
UCD Centre for Humanitarian Action (CHA) has been commissioned by Irish Red Cross to produce a report aimed at determining how Ireland's legal and policy framework for facilitating international disaster relief can be strengthened. The research conducted by CHA will investigate the extent to which Ireland's existing legal and policy framework prevents or mitigates such issues from arising and will also provide recommendations in consultation with the relevant stakeholders concerning how Ireland can strengthen its legal preparedness in accordance with international guidelines. The report will be presented at a national workshop organised by Ihe Irish Red Cross in October 2013. For further information concerning the study please contact Ronan at ronan.mcdermott.1@ucdconnect.ie.
NOHA Alumna wins presitgious Rolex Award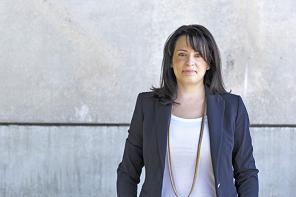 UCD Master's in Humanitarian Action alumna, Selene Biffi, has been named a 2012 Young Laureate for Cultural Heritage by the Rolex Awards for Enterprise. The Award will help her organisation, Plain Ink, to establish an academy in Kabul, Afghanistan, that will encourage the revitilisation of traditional stroytelling amongst unemployed youth. Congratulations to Selene!
Photo: Rolex Awards/Reto Albertalli
Reference: RAE12SB_01-074
TEDx Deusto now on Youtube

The TEDx event organised by NOHA Master's students in Deusto took place at the end of June this year. The team have now posted 7 new videos of talks given during the event on Youtube - see Siddharth Chatterjee's talk, Head Diplomant at IFRC, on Demobilizing Child Soldiers here. http://www.tedxdeusto.com/
World Disasters Report 2012 - 16th October 2012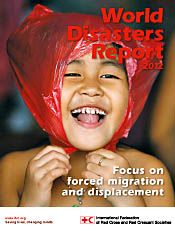 The International Federation of Red Cross and Red Crescent Societies (IFRC) have launched their annual World Disasters Report. The 2012 edition of the report focuses on forced migration and displacement. The report estimates that there are 703 million forced migrants worldwide, of whom 15 million have been displaced due to disasters and 43 million due to conflict or violence. The report can be downloaded here.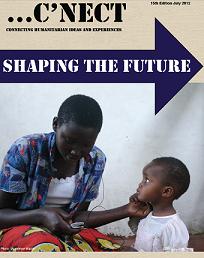 NOHA C'nect 2012
NOHA 2011/12 students have released this year's edition of the NOHA student magazine, 'C'nect'. Articles cover subjects as varied as comment pieces on Darfur and the 2004 Indian Ocean tsunami as well as interviews with NOHA faculty members and reports from second semester field trips. There's also an article on the TEDx Deusto event and a useful interview with Kristine Eck from Uppsala University on field research. To read the magazine, click here: NOHA C'nect magazine, July 2012 edition.
EUPRHA website launch - 22nd August 2012

The NOHA initiative, EUPRHA (European Universities on Professionalization on Humanitarian Action), has launched its website. The website gives more information on the project and lists all its partners. The three pillars of EUPRHA are Experience and Reality: Mapping Humanitarian Action in Europe; Need and Expectations: A Qualifications Framework for Humanitarian Action; and Trends and Prospects: Skills for New Jobs.
World Humanitarian Day - 19th August 20120
World Humanitarian Day is the international day to recognise humanitarians who face danger in order to save lives, alleviate suffering and preserve human dignity. The signer Beyonce was the face of this year's campaign called "I Was Here".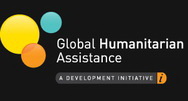 Global Humanitarian Assistance Report 2012 launched - 19th July 2012 The Global Humanitarian Assistance (GHA) Report 2012 brings together data on humanitarian financing to provide a comprehensive picture of the current levels of funding and spending in the humanitarian system. This year's report can be found here.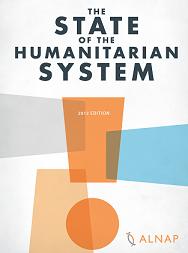 ALNAP's State of the Humanitarian System report launched - 4th July 2012
The Active Learning Network for Accountability and Performance in Humanitarian Action (ALNAP) has launched its first report on the humanitarian system in London. The report covers data from the last two years and aims to gain a holistic undetanding of all the actors and mechanisms involved in humanitarian action. It highlights five main areas that need to be focused on in the future: coverage/sufficiency; effectiveness; relevance/appropriateness; connectedness; and coherence. To read the report or watch a short video on the study, please see here.