Women in Science – Aras an Uachtarain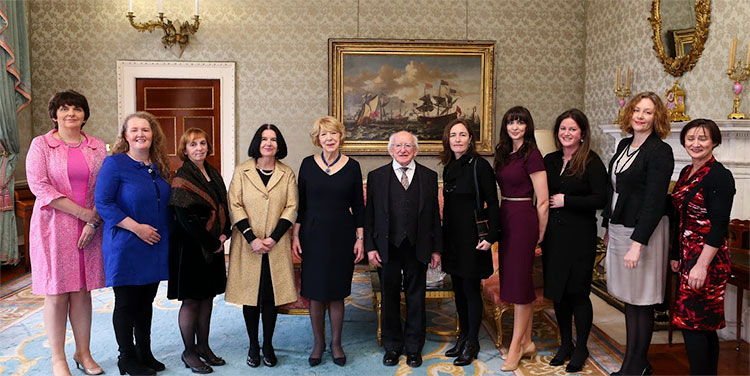 ‌
College Principal , Professor Cecily Kelleher, attended an event hosted by President Michael D Higgins and his wife Sabina, to celebrate Women in Science at Aras an Uachtarain on Sunday 31st January.
The event was to highlight and celebrate the role of women leaders in Science across the education sector. 8 representatives from UCD attended the reception, including 3 representatives from within the College of Health and Agricultural Sciences: College Principal, Professor Cecily Kelleher, Dean of Veterinary Medicine Professor Grace Mulcahy and Director of the Institute of Food and Health, Professor Dolores O'Riordain.
Speaking at the event President Higgins noted that it was held to coincide with St Brigid's Day – celebrating the life of St Brigid, a woman who dedicated herself to the founding of many convents in whose schools thousands of young women received the opportunity to be educated. President Higgins noted that the women present on the day who had excelled and given a lead in Science and its application.
‌