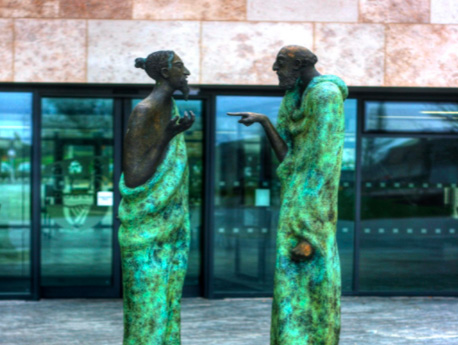 Established in 2015, the UCD Centre for Human Rights is a new and dynamic inter-disciplinary research and education centre on human rights comprised of a wide range of academics and researchers at UCD working in the field of human rights.
Hosted by the Sutherland School of Law, the members of the centre hail from a wide range of disciplines within the University thereby reflecting the important intersections between law, politics and the social sciences that recur in human rights law and policy. Current research interests of staff include work on human rights theory, equality studies, social justice, asylum and migration, non-discrimination and social inclusion, policing, privacy, freedom of religion, expression and association, business and human rights, European and United Nations human rights regimes, social and economic rights and human rights and governance. Students from throughout the University are encouraged to take an active part in the activities of the Centre.
The objectives of the Centre are:
To undertake rigorous, high quality research on human rights and to contribute to the development of law, policy and practice both nationally and internationally in the human rights field;
To enhance understanding of human rights through a wide range of activities including publications, conferences, seminars and research projects.
To develop innovative disciplinary and inter-disciplinary education in the human rights field.
To engage and collaborate with national and international organisations, including national human rights institutions, governmental departments and non-governmental organisations working in the field of human rights.