Irish Research Council Appointment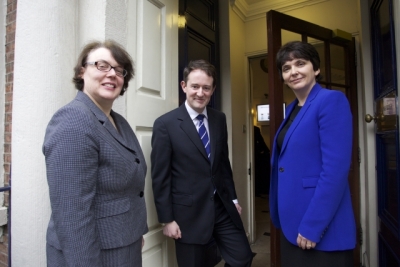 Eucharia Meehan (Director, Irish Research Council), Sean Sherlock TD (Minister for Research and Innovation) and Orla Feely (Chair, Irish Research Council)
Orla Feely has been appointed Chair of the Irish Research Council by Sean Sherlock, TD, Minister for Research and Innovation.
The Irish Research Council was established in March 2012 following the merger of the Irish Research Council for the Humanities and Social Sciences and the Irish Research Council for Science, Engineering and Technology.
Minister Sherlock said that "Ireland's higher education and research system is undergoing a period of transition. The Research Council is a key stakeholder in that process. Job creation is dependent on the education of a cohort of high quality researchers across a broad spectrum of disciplines from engineering to the social sciences,"
"I am working closely with the Irish Research Council to expand Ireland's research capabilities with particular focus on Industrial PhD's, and supporting researchers early in their careers."
"I am delighted that Professor Feely has taken on this challenging task. I look forward to working with her and the Irish Research Council."
Recent News