Professor Helen Roche PhD MSc BSc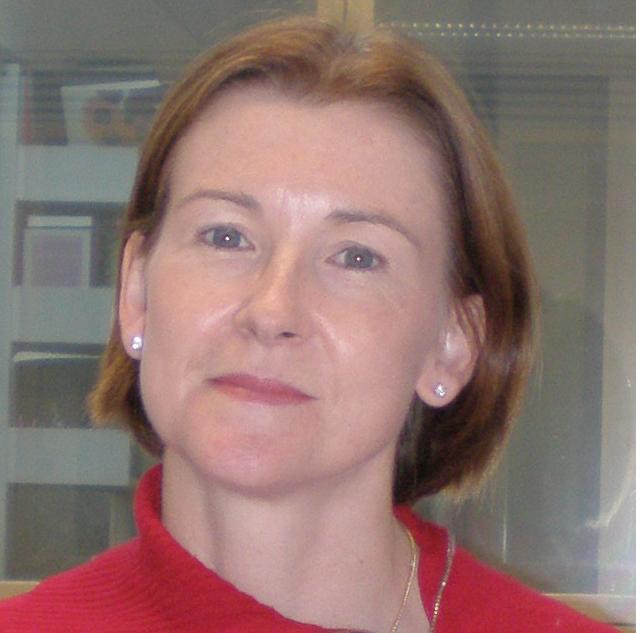 Contact Details:
| | |
| --- | --- |
| Title | Associate Professor of Nutrigenomics |
| Address | Conway Institute of Biomolecular & Biomedical Research |
| Telephone: | +353-1-7166845 |
| Fax: | +353-1-7166701 |
| Email: | ei.dcu@ehcor.neleh |
Title
Associate Professor
Address
School of Public Health, Physiotherapy
And Population Science
Health Sciences Centre
Belfield Dublin 4

Telephone:
Ext. 6845
Email:

ei.dcu@ehcor.neleh
Biography:
Helen Roche's academic background is in Human Nutriton & Molecular Meidcine, she was recently appointed Associate Professor of Nutrigenomics based at the Conway Institute, UCD, Ireland within the Food & Health Theme. She is also a SFI Principal Investigator. Prior to that as Wellcome Trust Fellow & Senior Lecturer in Molecular Nutrition at TCD, Dr Roche established the first Nutrigenomics research group in Ireland, at the Institute of Molecular Medicine at TCD.

Nutrigenomics uses state-of-the-art 'omoics' technologies to investigate the interaction between Nutrition and the Human Genome and gain a greater understanding of the molecular effects of nutrition on health. Whilst it is known that nutrition plays an important role in health and disease, often the cellular and molecular effects of nutrients are not fully understood. In light of the Human Genome Project and the rapid advances in molecular biology, it is essential that these opportunities be applied to nutrition research to progress our understanding of the role of nutrition in health and disease. The potential scope of research within the context of Nutrigenomics is enormous and could include:

• Genetic determinants of nutrient status, metabolic response and predisposition to diet-related diseases (insulin resistance, type 2 disbetes mellitus (T2DM), cardiovascular diasese (CVD), some chronic pro-inflammatory conditions and cancers)

• Nutrient regulation of gene / protein expression, genetic determinant of responsiveness to nutritional therapy and/or diet-related disease progression, and the effects of dietary fatty acids on the expression of the genes involved in metabolic health (T2DM, CVD, inflammation and colon cancer).