Featured Researcher: Dr Emma Börgeson
My Research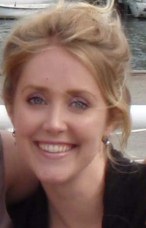 My research focuses on the therapeutic potential of lipoxins (LXs) in attenuating diabetic nephropathy and adipose insulin resistance. Inflammation is an essential component of effective host defence and it is increasingly appreciated that in health the body efficiently regulates the inflammatory response by producing endogenous 'braking signals' that actively promote the resolution of inflammation. These signals include lipid mediators such as LXs, resolvins and protectins. There is now an understanding that many prevalent diseases, such as obesity, diabetes, atherosclerosis, chronic kidney disease and arthritis, may reflect a failure to resolve inflammation. In my research I investigate these systems and the molecular mechanisms ensuring that they are not subverted. I am particularly interested in using the LXs as endogenous modulators of inflammatory responses to subvert diabetic complications.
Role
Marie Curie Postdoctoral Fellow working with Professor Catherine Godson but currently in the Center for Renal Translational Medicine, University of California, San Diego, USA.
Hometown
Borås, Sweden
Education
MSc, PhD
Career Path
I have a Bachelors degree in Science and double Master degrees in Medical Biology and Biomedical Research from the Linköping University, Sweden. I became very interested in lipoxin research from extracurricular work during my undergraduate degree. I realised that Prof. Godson was one of the pioneers in the field of LXA4 research and I therefore contacted her and conducted the laboratory part of my second MSc project with her.
In this project we successfully evaluated the pro-resolving effects of four novel synthetic LXA4 analogues in an in vitro model of chronic kidney disease. These findings formed the basis of my successful application for a PhD scholarship to The Irish Research Council for Science, Engineering & Technology (IRCSET). I conducted my PhD in Prof Godson's laboratory and the research arising from this project demonstrated a protective role of LXs in chronic kidneys disease and also showed an interesting potential for LXs to subvert adipose insulin resistance. I defended my PhD thesis in July 2011 and have recently been successfully in securing funding under the Marie Curie Fellowship scheme. Read more>>
Publications
Börgeson E, Docherty NG, Murphy M, Rodgers K, Ryan A, O'Sullivan TP, Guiry PJ, Goldschmeding R, Higgins DF, Godson C Lipoxin A4 and benzo-lipoxin A4 attenuate experimental renal fibrosis. FASEB J. 2011 May 31. PMID: 21628447

Börgeson E, Lönn J, Bergström I, Brodin VP, Ramström S, Nayeri F, Särndahl E, Bengtsson T. Lipoxin A4 inhibits porphyromonas gingivalis-induced aggregation and reactive oxygen species production by modulating neutrophil-platelet interaction and CD11b expression. Infect Immun. 2011 Apr;79(4):1489-97. PMID: 21263017

Börgeson E, Godson C. Molecular circuits of resolution in renal disease. ScientificWorldJournal. 2010 Jul 7;10:1370-85. PMID: 20623097
Why choose UCD Conway?
I came to Ireland to work with Prof. Godson at the Conway Institute because of her impressive publication record which has made her renowned in the field of diabetes and LXA4. I was delighted to be placed in the Conway Institute and the Diabetic Research Centre due to their interdisciplinary focus and exceeding reputation as a state of the art facility.
Meet more Conway researchers