APC Ltd: Fresh approaches to manufacturing medicines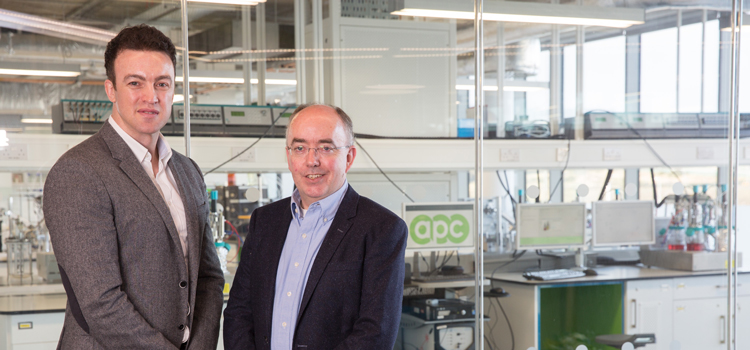 (Pictured Mark Barrett & Brian Glennon of APC Ltd.)
In the third installment of our researcher case studies we look at Professor Brian Glennon of the UCD School of Chemical & Bioprocess Engineering.
Being able to make medicines in a safe and reliable way is key to improving human health. Professor Brian Glennon and Professor Mark Barrett at UCD have developed approaches to optimise the processes involved in making those medicines.
The company they co-founded, APC Ltd. has gone from strength to strength, working with client companies to analyse and improve their manufacturing processes, particularly the steps involved in crystallising drug molecules to deliver them in tablets.
APC now employs over 100 people in Ireland. The company has worked with eight out of the top 10 pharmaceutical companies and five out of the top 10 biopharmaceutical companies in the world to safeguard the reliability and supply of more than 150 medicines for humans.
You can find Professor Glennon's case study at