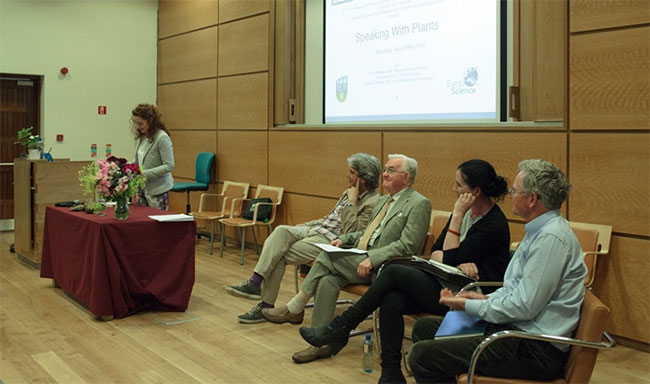 Prof Bruce Osborne, Plant Ecophysiology Research Group, UCD School of Biology and Environmental Science and UCD Earth Institute and Dr Niamh Shaw, scientist turned performer, in association with EuroScience, presented 'Speaking with Plants' at The National Botanic Gardens, Glasnevin, Dublin on Saturday 28th June.
Niamh can't keep a plant alive. So a challenge was set, Niamh was going to find her 'green thumb' and Bruce was going to guide her journey. Listen back to hear whether Niamh succeeded in her grand challenge to keep her plants alive and even resurrect dead ones under the watchful eye of a leading plant biologist.
Other contributors to the discussion were Thomas P Shaw, Secretary of County Louth Beekeepers Association (Niamh's green fingered Dad), Dr Matthew Jebb, Director of the National Botanic Gardens and horticulturist, garden writer and garden designer, Fionnuala Fallon the gardening correspondent for The Irish Times.
Missed the event? You can listen back to the conversation here.