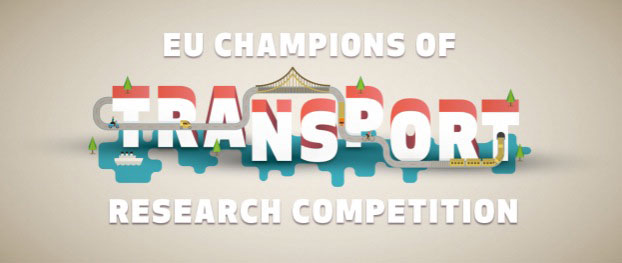 Are you a transport innovator?
Have you done EU funded transport research?
Cutting edge transport research has a profound impact on all our lives and the way we experience the world, changing the way we travel, communicate, consume and interact with one another. The EU Champions of Transport Research Competition is an FP7 funded excellence award for leading surface transport researchers in European projects.
A shortlist of 10 leading researchers with a category winner in Road, Rail, Waterborne and Cross-modal transport will be announced as well as one overall winner. The awards will be presented at the TRA 2014 conference in Paris, 14-17 April 2014. Deadline for entries is 30 November 2013.
For more information and to apply click here.