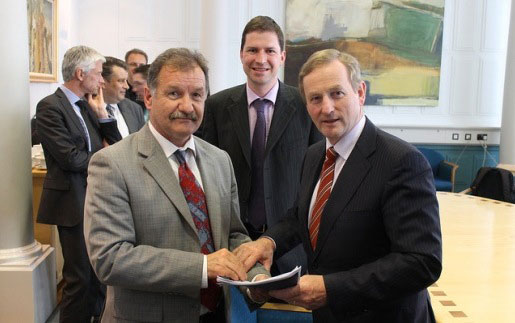 UCD Earth Institute PI, Dr Brendan Williams, directed three main research strands which have led to significant input into urban and regional policy research in recent months.
The first area of research examined the role that the Dublin City region plays in the national context and its value to Ireland as a global city of scale. This was achieved by firstly examining available data and then by using this data to produce a spatial analytical assessment of Dublin's role. Reports are available on dra.ie.
In conjunction with international research partners the relationship between city development and human talent resources with the positioning of Ireland as the 'Innovation Island'; a hub for new cutting edge industries and a country with a talented well-educated workforce, was examined. The results and recommendations are one of the first to bring together a wide range of both national and international evidence to explain the importance of Dublin to national economic health, in a global context.Dr Brendan Williams was also a member of the Dublin City Task force which recently reported recommendations on a Vacant Lands development levy to address the issue of long term derelict sites.