As part of the Science and Solutions for a Sustainable Environment conference, UCD Earth Institute was delighted to welcome a series of illuminated sculptures to the campus for two days in December.
The pieces have been created by artists from the Donegal artist group An Cosan Glas. They are the result of a special collaboration between the UCD Earth Institute, the Earth and Natural Sciences Doctoral Studies Programme and An Cosan Glas. Previously developed as part of Earth Festival, an SFI funded Discover Science outreach and education event, the sculptures were designed as part of a collaboration between scientists and artists. Intended to bring scientific concepts and discoveries to life, the pieces include representations of a carbon molecule, a diatom, and plant root hairs.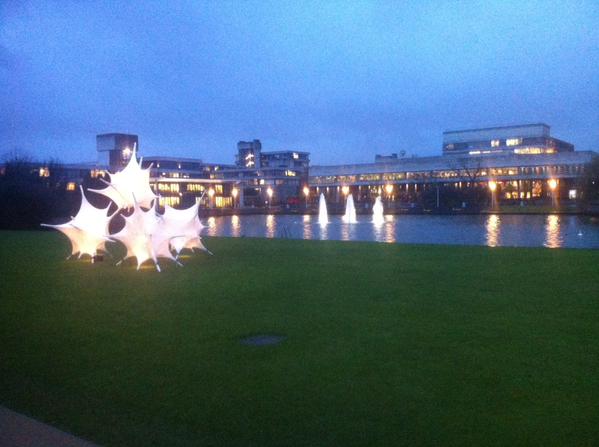 The pieces are illuminated from 4pm on 11th and 12th December. They will then move from the UCD campus to other locations around the country in conjunction with additional science outreach events.