UCD School of Education Associate Professor, Jennifer Symonds, Co-Authors Publication About School Transitions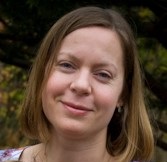 Adolescents typically like school less after making age-graded school transitions. Stage-environment fit theory (Eccles & Midgley, 1989) attributes this to a mismatch between developmental needs and new school environments. Our in vivo study provides a basis for future quantitative designs by uncovering the most prevalent stage-environment interactions in adolescents' descriptions about school. Across one school year, adolescents discussed their emotional and motivational engagement. Emotional engagement (i.e., liking) was mainly based on adolescents' emotions interacting with their daily experiences of teachers, peers, and lessons. In comparison, motivational engagement (i.e., value) was attributed to distal interactions between the self-concept and school as a gateway to friendships and a career. Because unique stage-environment interactions occurred for each engagement type and adolescents felt simultaneously engaged and disengaged, we recommend finer grained analyses of measured engagement. Finally, we argue for discerning time periods of preparing for, encountering and adapting to new environments in stage-environment fit models in our proposed model of transition phase psychology.
Symonds, J. and L. Hargreaves (2016). Emotional and motivational engagement at school transition: a qualitative stage-environment fit study. The Journal of Early Adolescence 36(1): 54-85.