Research by UCD School of Education Assistant Professor, Dr Jennifer Symonds, Featured in the Times Educational Supplement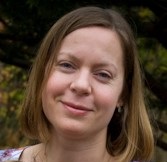 The work of Dr Jennifer Symonds has recently featured in two articles in TES, the Times Educational Supplement, issue No. 5204 (July 1). Jennifer was interviewed to give her opinion on school transition practices for 'Raising the primary colours' (pp. 30-37) and 'A really wild idea' (pp. 38-39). Both were part of a special issue on the primary to post-primary (secondary) school transition.
First, Jennifer spoke about the practice of blocking, which is where post-primary schools downsize the social environment for their first year students by organising students into mini-schools with fewer teachers per group. This helps new students adjust to the larger social world of secondary school, by having more opportunities to get to know their teachers and classmates well.
In the second article, Jennifer explained how children like other mammals become anxious when moving to a completely new environment, in an article comparing school transition to moving other species between environments in captivity and in the wild.
Jennifer's work is summarised for teachers in her book: Understanding School Transition, What Happens to Children and How to Help Them. London: Routledge Education. ISBN: 978-0-415-67663-2.