‌‌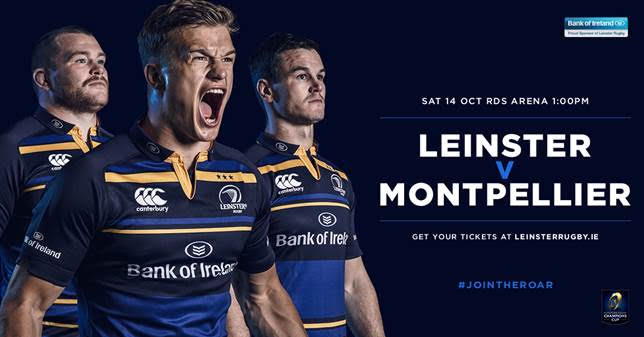 Leinster will play Montpellier on Saturday the 14th of October at 13.00 in the RDS Arena
Following on from the huge success of our previous offers, Leinster Rugby Business Club are delighted to share with you and all your staff a discount of over 20% on tickets for this upcoming game.
Tickets are priced as follows - €27.50 reduced from €32.50 in the North Stand
To purchase tickets, simply click on the link below, enter the promotional code.
You then select your preferred tickets and complete the purchase using a credit card.
Once the purchase is complete you can then print off your match tickets.
It is best operated on your pc and through Google Chrome rather than on a mobile phone or tablet. The service charge has also been waived which represents a saving of over 20% per ticket. ‌
Staff Discount Scheme Pilot
As part of our financial wellbeing programme, Culture & Engagement are running a pilot scheme with a specialist discount provider. Pilot participants will get access to a wide range of goods and services at discounted rates through a UCD / Groupschemes.com portal. This pilot is scheduled to run for 12 months.
The registration period has now closed but exisiting participants can access the UCD GroupSchemes portal here:
Go to Discount Login
Click on Register Now
Enter your contact details (for offer notifications)
Choose a password
Enter your 'employee ID' - GSxxxx (Do not enter your personnel number)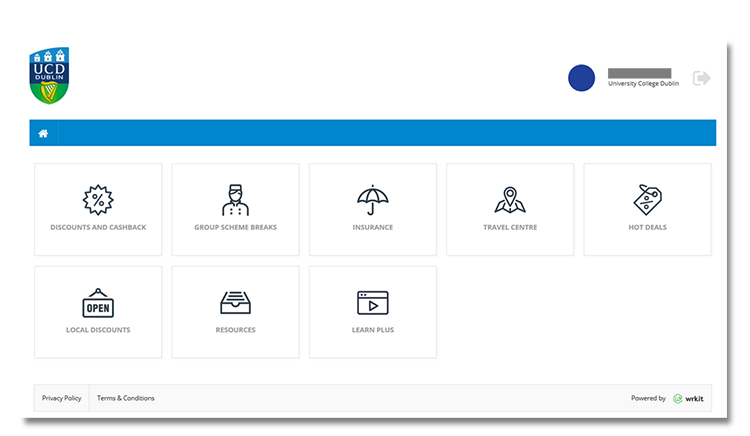 ‌‌‌
Locally Sourced Discounts
Show/hide contentOpenClose All
Show/hide contentOpenClose All
Show/hide contentOpenClose All
Show/hide contentOpenClose All
Show/hide contentOpenClose All