Internet of Things for Food (IOT4F) Transforming Food Systems with Technology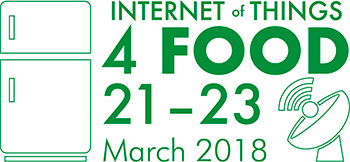 The emerging Internet of Food is for some the most exciting, and for others the most worrying development influencing global food systems.
The conference will address the specifics of IoT4F from industry, academic, regulation/NGO and investment perspectives, with thought leaders from each sphere.
In addition, there will be academic sessions, industry showcases, and design and innovation activities (hackathons, design competitions).
Full details of the programme and registration can be found here: http://iot4f-dublin.com/