Course Finder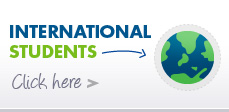 innovation through research....
The UCD College of Business and Law embraces two schools, the UCD School of Business and the UCD School of Law. The UCD School of Business is Ireland's premier business school and enjoys an international reputation of the highest standards. The UCD School of Business is comprised of an undergraduate school, the UCD Quinn School of Business on the Belfield campus, and the UCD Michael Smurfit School of Business in Blackrock where taught and research postgraduate studies are conducted.
UCD Michael Smurfit School of Business
At UCD Smurfit School we offer a wide range of courses including full-time and part-time MBA, PhD, specialist masters across diverse subject areas including Accounting, Finance, Management, Marketing, HRM, Management Information Systems and Technology as well as open enrolment and customised courses in Executive Education. Each year we have in the region of 1200 graduates. Our research community has nearly 60 PhD and research students.

Our courses combine lectures, seminars, case studies, role playing, leading industry guest speakers, simulations and practical projects. Many offer internships. You are encouraged to challenge yourself and those around you, so you can thrive in a rigorous but very open minded learning environment.
UCD Sutherland School of Law
The UCD Sutherland School of Law is the largest and most richly diversified law school in Ireland and currently has over 1,000 students. A new building is under construction to facilitate the expansion in postgraduate education. It has a full-time teaching faculty of 30.
‌

UCD Michael Smurfit Graduate Business School
UCD Michael Smurfit Graduate Business School is the leading graduate business school in Ireland, offering a wide range of courses, including MBA, PhD, specialist masters for business and non-business graduates as well as executive education. The School of Business at UCD has a long and distinguished history since it was established in 1908. We were one of the first European universities to offer an MBA in 1964. In 1991, the graduate school of business moved to a dedicated campus in Blackrock.

UCD Smurfit School is one of less than 60 schools worldwide to achieve the Triple Crown of Accreditation from EQUIS (Europe), AACSB (US) and AMBA (UK). We are also the only Irish member of both CEMS and the Global Network for Advanced Management, which are global alliances of leading business schools.

We are the only Irish business school to offer Masters degrees that are consistently ranked in the world's top 100 by the Financial Times and The Economist Intelligence Unit.

UCD Smurfit School is a 100 strong team with one mission: To create the future leaders in business. One of the keystones of our reputation as one of the world's leading business schools is the quality and expertise of our Faculty. At UCD Smurfit School we recruit leading academics from across the world, many with experience from the world's leading universities. This, together with their business experience, enables them to create a stimulating environment both in teaching and research.
UCD Sutherland School of Law
A UCD Sutherland School of Law degree is one of the most highly regarded and respected qualifications. UCD Sutherland School offers a wide range of graduate degree and diploma programmes as well as Doctoral study opportunities. The School has a faculty with an international reputation in areas such as Corporate and Commercial Law including International Business Law, Competition and Anti-Trust Law, European Law, Intellectual Property and IT Law, International Human Rights Law, International Criminal Law and Criminology, Regulation and Governance, many of whom also have direct links with Ireland's leading global law firms and with Government.

UCD Sutherland School maintains a very diverse, multi-cultural student population, recognising the fact that we have earned a reputation on the international stage. Our international students come to study here from Europe and beyond, including China, Saudi Arabia, America, Australia and Africa. Some PhD scholarships may also offer an opportunity for international students to come to UCD Sutherland School to take up study. Our links with international Universities also allow our students to study abroad during their graduate programme.

The School's new, state-of-the-art building house's the first purpose-built Clinical Legal Education Centre in the country, as well as advanced research facilities, providing an opportunity to link academic knowledge to the development of skills.



‌
Institute for Criminology
The aims of the Institute for Criminology is as follows:
To undertake high quality research on crime, criminal justice and the penal system in Ireland which contributes to the development of policy and practice and advances criminology as an academic discipline.
To enhance public understanding through the dissemination of the results of research by various means, including the provision of training and formal education.
To achieve these aims by collaborating with national and international organisations, including government departments, other research institutes, the community and voluntary sector.

The UCD Commercial Law Centre
The UCD Commercial Law Centre is located in the School of Law in University College Dublin. Established as the Irish Centre for Commercial Law studies in 1989 under the Directorship of A. Vivion Gill, the Centre exists to promote conferences, seminars and workshops on issues in national and international commercial law, including financial services law, commercial property law and employment law. The Centre provides for a unique complimentary relationship between University College Dublin and the legal and business communities, as well as discharging the CPD functions of the School of Law.