Who is the MSc. Physiotherapy (pre-registration) for?
This 2 year full time MSc. Physiotherapy (Pre-registration) degree programme, the first of its kind in the Republic of Ireland, is offered by the UCD School of Public Health, Physiotherapy & Sports Science and provides graduates with the opportunity to change their career path to gain the knowledge and skills required to practice Physiotherapy via a dedicated Graduate Entry programme. Today, over 2,000 UCD-educated physiotherapists are working throughout the world. In addition to campus based learning, you will also spend time on clinical placement in hospitals and clinical centres throughout Ireland.
This programme is fully accredited by the Irish Society of Chartered Physiotherapists, a member organisation of the World Confederation for Physical Therapy . Graduates of this programme are eligible for membership of the Irish Society of Chartered Physiotherapists
The MSc Physiotherapy(Pre-Registration) combines 8 taught physiotherapy modules with a high quality research project and over 1000 hours of clinical practice.
What will I learn?
The programme covers the broad spectrum of applied and clinical sciences. This teaching largely takes place in the UCD Health Sciences Centre. While lectures may take place in larger groups, all hands-on practical physiotherapy skills are taught in small groups of approximately 20 students.
Practical skills teaching takes place with close supervision in specifically designed clinical skills laboratories in the School. Towards the end of your first year, you will spend 16 weeks in a clinical setting, putting theory into practice. Clinical education takes place in hospitals and clinical centres around Ireland, in collaboration with our clinical partners and by the end of your degree programme you will have completed more than 1000 hours of supervised clinical practice. Professional skills are examined by continuous assessment. Graduates obtain a complete professional education and are ready to practise upon graduation.
Dr Cliona O'Sullivan, Cody Waters, Farah Fariah, Matt Cleary (2nd Year Students) and Marian O'Connor discussing the course. (Filmed April 20th)
Dr Olive Lennon and current students (Matt Cleary, Farah Fariha, and Cody Waters) discuss the programme in detail. (Video Below) Time Stamp as Follows
Course Curriculum 10:47 Accreditation 15:30 U.S. Accreditation Process 16:54 Canadian Accreditation 18:03 Admissions 18:48 Assessment Procedure 20:28 Student Matt Cleary, Programme Experience 24:02
Student-Farah Fariha Orientation & Irish Experience 26:30 Student --Cody Waters, U.S. Student Experience 30:25 Elective Placement 39:05 Workload 41:00 GPA Admission 42:26 Assessment Techniques 43:41
Assessment Student Perspective 45:00

How will I benefit?
Physiotherapy at UCD is located in the multidisciplinary School of Public Health, Physiotherapy and Population Science. Our philosophy is to foster excellence in all disciplines and the focus is on student-centred learning in an environment where research and scholarship stimulate high achievement. We are the largest providers of undergraduate and postgraduate Physiotherapy education in Ireland and our graduates are contributing to the Physiotherapy profession world-wide. Our high quality programmes are internationally recognised; for example the MSc Neuromusculoskeletal Physiotherapy programme for qualified physiotherapists is the only Irish programme approved by the International Federation of Orthopaedic Manipulative Physical Therapists. We have a strong international reputation in Physiotherapy research, many national and international clinical, research and industry partners and collaborations with academic institutions. The academic staff are experts in Physiotherapy education and research providing leadership and innovation which is reflected in our range of teaching and research programmes.

What is the programme about?
Physiotherapy (Physical Therapy) is the study and application of the scientific knowledge and professional skills required for the promotion of optimal health and well-being of adults and children through physical means. As a qualified physiotherapist from UCD, you will be in a position to pursue one of the most rewarding of careers. You will provide services to people to develop, maintain and restore their maximum health and movement, and, ultimately, improve their quality of life. This programme will appeal to students who enjoy science and caring for people.
Download the MSc Physio Pre-Registration 2015 information leaflet
Studying my masters at University College Dublin was a positive experience with multiple opportunities over the two years and after graduating. Looking back I can appreciate the challenges and high expectations of the MSc Physiotherapy program. Through the academic and clinical placement preparation, I felt competent and prepared to practice as a chartered physiotherapist upon graduating. The University College Dublin and physiotherapy program offered opportunities to achieve my goals such as involvement in sports, a clinical placement abroad, and presenting my research at the ISCP conference. Because of this experience and relations built at UCD, I have continued to be involved with UCD and work in a private practice implementing my background in exercise science and physiotherapy skills.
Xela Steenberge (United States)
Graduate
UCD MSc. Physiotherapy (Pre-registration)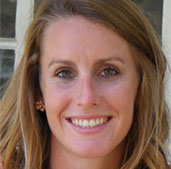 " I was definitely challenged by the highly independent nature of the MSc. Physiotherapy (Pre-Registration) Programme, but this course format has allowed me to develop the essential skills I will need to continuously learn and develop as a physiotherapist. While we were expected to study beyond material directly covered in lectures, the professors and guest clinicians were all extremely approachable and supportive in providing assistance when needed. The small class size allowed for individualised attention and plenty of opportunity to ask questions during practical classes. Unique to studying in Ireland, having the extra one-on-one support of a clinical tutor during placements was very beneficial in facilitating the development of practical skills. Being able to complete my final placement in India was a wonderful learning opportunity and easily one of the highlights of the programme. The UCD campus itself offers numerous clubs and societies, athletic facilities, libraries, support networks, and more. Now having successfully completed the programme, I am grateful for the staff's enthusiasm in teaching their specialty areas of practice, as well as their dedication to ensuring that this programme would meet credentialing standards in my home country. "
Farhana Dossa (Canada)
Graduate
UCD MSc. Physiotherapy(Pre-registration)

*Physiotherapy is also called Physical Therapy in some countries outside of Ireland
Information about UCD
Ranked within top 1% of higher education institutions world-wide
UCD is Ireland's leader in postgraduate education with almost 7,500 postgraduate students, representing approximately 28% of the UCD student population, and almost 2,000 PhD students.
Member of Universitas 21
UCD's Volunteers Overseas (UCDVO) and Medical Students Overseas Relief societies send hundreds of students volunteering per annum to the developing world.
Situated in Dublin, Capital City of Ireland.
One hour flight from London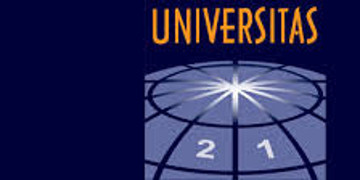 ‌ UCD is a Member of U21