Letters from the Hawthorn Archive
Wednesday, 1 March 2017
UCD School of Sociology Seminar Series 2016/17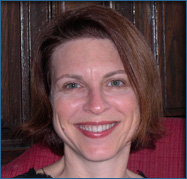 UCD Humanities Institute welcomes Professor Avery F. Gordon (University of California, Santa Barbara) who will give a lecture entitled:
Letters from the Hawthorn Archive
on Wednesday 1 March 2017 as part of the UCD School of Sociology Seminar Series 2016/17. The lecture will take place at 1pm.
In this talk, Professor Gordon will describe the work of the Hawthorn Archive and present some documents from it. The Hawthorn Archive, named after the fabled tree, is not a library or a research collection in the conventional sense, but rather a disorganized and fugitive space where autonomous radicals, runaways, abolitionists, commoners, dreamers and others develop a political consciousness of being in?difference to the deadly forms of power that characterize our society.
Avery F. Gordon is Professor of Sociology at the University of California, Santa Barbara and Visiting Professor at Birkbeck School of Law University of London (2015?2018). Her most recent books are The Hawthorn Archive: Letters from the Utopian Margins (forthcoming from Fordham University Press), The Workhouse: The Breitenau Room (with Ines Schaber) and Ghostly Matters: Haunting and the Sociological Imagination. Her work focuses on radical thought and practice, imprisonment, and other forms of dispossession. She serves on the Editorial Committee of the journal Race & Class and is the co?host of No Alibis, a weekly public affairs radio program on
KCSB FM Santa Barbara.
A poster for this event can be downloaded here.