Truth to be Told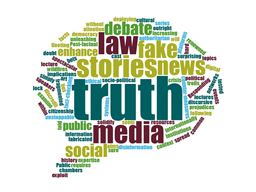 Truth to be Told is a UCD Humanities Institute public lecture series in response to the emergence of what is called a 'post-factual' world in which trustworthy models of discursive truth have been derided as old-fashioned, elitist and authoritarian.
A founding ideal for the world wide web was to allow everyone unprecedented access to share information, knowledge and truth unconstrained by established hierarchies and institutions. What followed was a social media revolution that enabled people to exchange information at little cost, producing new modes of online citizenship and participation. The Arab Spring seemed to then provide evidence that the social media could indeed empower revolutionary grassroots movements.
But more recent political events cast doubt that social media networks simply enhance citizenship: "digital wildfires" of fake news are increasing and seem to be unstoppable. Such disinformation is hard to discredit because counter-measures are not spectacular, fact-checking takes expertise and resources, and public debate requires more than fleeting attention. To be sure, social media platforms can enhance public debate but they may lock people into echo chambers where prejudices solidify into belief systems that are not tested against truth. And so it is not surprising that authoritarian states have begun to exploit social media by deploying trolls and unleashing bots to spread fabricated information, outright lies or fragmented facts without context.
Responding to a crisis of truth and democracy, this lecture series aims to debate the socio-political, ethical, discursive and cultural implications of truth as a common good. Public lectures by internationally renowned speakers will examine some of the following topics: truth and the law, truth in stories, truth and memory, truth in history, truth within institutions, truth and the media, truth in art.
***
The Hon Mr Justice Peter Charleton

‌Judge of the Supreme Court of Ireland
Truth and the Law
Wednesday, 27 September 2017
Peter Charleton commenced practice at the Bar in 1979 and took silk in 1995. From 2002 to his appointment to the High Court in 2006 he was counsel to the Morris Tribunal; a statutory enquiry which looked into misconduct in the Garda Síochána. In the High Court he was assigned principally to the commercial list. He was appointed to the Supreme Court in July 2014. A Dubliner, he is married with children. He has published papers in journals, including the Maastricht Journal of European and Comparative Law, the International Journal of Law and the Family, the Yearbook of the International Commission of Jurists, Intellectual Property Law and Policy, the Journal of Criminal Law, the Bar Review, the Journal of the Judicial Studies Institute of Ireland, the Irish Law Times, the Gazette of the Incoporated Law Society of Ireland and the Irish Criminal Law Journal.
His books include Irish Criminal Law (1999, Butterworths, with McDermott and Bolger), and an analysis of human destructiveness, Lies in a Miror: An Essay on Evil and Deceit (Blackhall Publishing, 2006). He lectured from 1986 to 1988 in Trinity College Dublin, from which he graduated in 1980. He is the Irish representative on the Colloque Franco Brittanique Irlandais. He was a founder member of the RTÉ Philharmonic Choir and was chairman of the National Archives Advisory Council 2011-2016.
***
Professor Dame Marina Warner DBE, FRSL, FBA
‌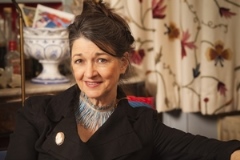 Professor of English and Creative Writing, Birkbeck College, University of London and Professorial Research Fellow, SOAS, 2014-2017
Truth in Stories
Thursday, 7 December 2017‌
Her award-winning books include Alone of All Her Sex: The Myth and the Cult of the Virgin Mary (l976), Joan of Arc: The Image of Female Heroism (l982), From the Beast to the Blonde : On Fairy Tales and Their Tellers(1994) and No Go the Bogeyman (1998). In l994 she gave the BBC Reith Lectures on the theme of Six Myths of Our Time. Her books include Phantasmagoria: Spirit Visions, Metaphors, and Media (2006), and Stranger Magic:Charmed States and The Arabian Nights (2011). She also writes fiction: The Lost Father (l988), was short listed for the Booker prize, and in 2000, The Leto Bundle (2000) was long-listed.
***
Professor Aleida Assmann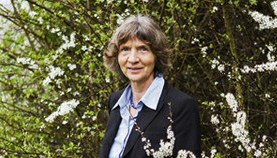 Emeritus Professor of English and Comparative Literature, University of Konstanz
Truth and Memory
Date to be confirmed
Aleida Assmann has published hundreds of essays, books and collections of articles on English literature, cultural memory and 'remembrance'. She is member of the Academies of Science in Brandenburg, Göttingen and Austria, and received an honorary doctorate from the Faculty of Theology at the University of Oslo in 2008. In 2009, the Alexander von Humboldt Foundation and the Max Planck Society presented Assmann with a Max Planck Research Award (€ 750,000). In 2011, she received the Ernst Robert Curtius Prize for essays from the University of Bonn Society.