***TALK CANCELLED*** How to tell good stories about bad history: Memory Fictions in film
Tuesday, 10 April 2018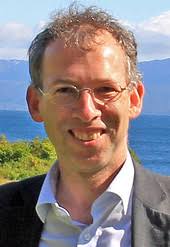 Professor Michael Braun is Director of the Department of Literature at the Konrad-Adenauer Foundation, Berlin and Professor of Modern German Literature at the University of Cologne. He has authored numerous books, articles and book chapters on contemporary German literature, modernism, film, poetry, cultural memory and cultural policy.
Professor Braun's lecture on Memory Fictions in Film will take place on:
Date: Tuesday 10 April 2018
Time: 1 p.m.
Venue: Room H.204, UCD Humanities Institute seminar room All welcome!
Please reserve your place by emailing humanities@ucd.ie
---
Select publications:

Wem gehört die Geschichte? Erinnerungskultur in Literatur und Film. Münster: Aschendorff 2n ed. 2013

With Werner Kamp, Filmperspektiven. Haan-de Gruiten: Europa-Verlag 2011

Die deutsche Gegenwartsliteratur. Eine Einführung. Cologne/Weimar: Böhlau 2010