Architecture and Narrative: The Built Environment in Modern Culture
Architecture and Narrative: The Built Environment in Modern Culture
The Architecture and Narrative research theme considers the shaping power of the architectures in which we act out our lives — the house, the apartment, the institution, the office, the shop, the street, the concert hall and museum.
The theme arises from recent cultural explorations of the domestic, vernacular, and public architectures that shape the experience of modern life. We consider purpose-built architecture, as well as renovations, occupancy patterns, and everyday cityscapes. Importantly, a broadened cultural approach counts occupants, writers, artists, and community groups as architectural actors. We understand architecture and the humanities to be in a truly reciprocal dialogue about the form and function of everyday spaces.
Our research activities and events will aim to establish a rich critical conversation between architecture and the humanities, build an international, transdisciplinary network of scholars, and establish the grounding for a range of collaborative research efforts. We will bring together scholars from a number of associated fields, including art history, literary studies, film and media studies, music, geography, and architecture, to undertake an analysis of modern architectural spaces and narratives, from the late nineteenth-century to the present day. We welcome new colleagues and collaborators to the project.
Podcasts
Podcasts recorded at events associated with Architecture and Narrative: The Built Environment in Modern Culture are available. Recent events include: 'Maeve Brennan (1917-1993): Centenary Perspectives'. Listen here:
Project Leaders:
Professor Anne Fogarty
UCD School of English, Drama and Film
+353 1 716 8159 anne.fogarty@ucd.ie
Dr Katherine Fama
UCD School of English, Drama and Film
+353 1 716 8158 katherine.fama@ucd.ie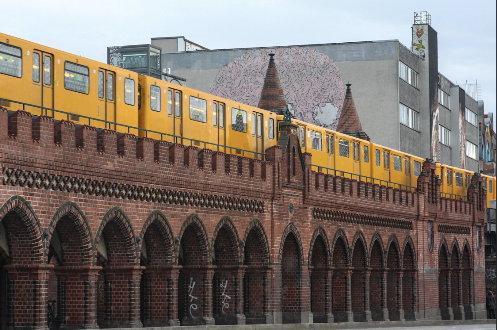 © Katherine Fama