Testimonials
Graduate Testimonials for MSc Information Systems & Masters in Library & Information Studies (MLIS) 2017
Conn Corrigan, UCD Data Journalism - RTÉ Investigations Unit.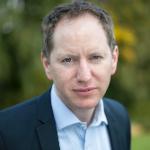 "I really enjoyed my year spent with UCD Data Journalism. It was very practical and it really helped me think about how to get the most out of data, in terms of journalism and storytelling. It was also really helpful in terms of thinking of new ways to visualise a data-driven story."


Odile Dumbleton, MSc Digital Information Management. .
"The choice to study Digital Information Management was for me, an easy one. I got my MLS in 2008, but my technology skills needed an update. At UCD I was able to get an MSc for half the price of a Digital Information Management Professional Skills Certificate in the United States. I was fortunate to choose a programme developed and led by Dr. Cushing at UCD's School of Information and Communication Studies and one that has been shortlisted for, GradIreland best new Postgraduate course 2017 and European Digital Skills Awards 2017. The comprehensive program was both theoretical and practical, and the connections I made are invaluable. It was such a great learning experience that I decided to continue on and pursue a PhD on the topic. This is the only Digital Information Management program in Ireland, and the value is amazing. UCD also participates in the United States Department of Education's Student Loan programs, so funding was not an issue. In the end I paid a third of what I paid for my MLS in the United States, and I was afforded the chance to travel, and make international connections with others in the Digital Information Management community."