Profile: Dr Johnny Ryan
Dr Johnny Ryan is Chief Innovation Officer, The Irish Times. He is also an associate on the emerging digital environment in the strategy & marketing group at the Judge Business School of the University of Cambridge.
He was educated at University College Dublin and at the University of Cambridge.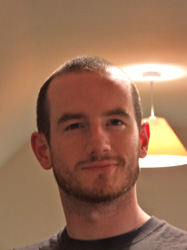 Dr Johnny Ryan
His second book A History of the Internet and the Digital Future examines the five decades of trends that are shaping the emerging digital environment for business, politics, and media. This book hasreceived glowing endorsements from thought leaders in industry and academia and is on the reading list at Harvard, Stanford, and other top tier institutions.
His writing has appeared in Fortune, Business Week, Wired and The Huffington Post amongst others.
Twitter: @johnnyryan
Share this story
Additional Information
SHARE