Carrick Therapeutics Appoints Chairman as One of Two New Board Members
- Board bolstered by appointments ahead of further significant announcements
Carrick Therapeutics, which was established in October 2016 with the aim of building Europe's leading oncology company, has announced the appointment of two new board members.
The company, which raised $95 million in an initial funding round, has appointed Dr Burt Adelman as chairman of the board and Dr Clive Dix as a non-executive director.
Dr Burt Adelman has more than 35 years' experience and was most recently executive vice-president and chief medical officer at Dyax Corp, which was acquired by Shire plc.
He is a thought leader with an unparalleled track record, having led the successful development of a number of important biologic and small molecule therapeutics, including; Angiomax®, Avonex®, Amevive® and Tysabri®.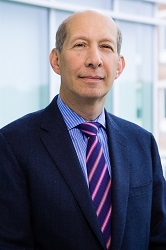 Dr Burt Adelman
Dr Clive Dix, CEO, C4X Discovery Holdings is one of the leading figures in the UK biotechnology sector. He has 30 years' experience and brings an in-depth understanding of all facets of drug discovery and development, as well as a broad knowledge of the science and commercial landscape of a variety of therapeutic areas.
He co-founded and was chief executive of both Convergence Pharmaceuticals Ltd and PowerMed Ltd, which were acquired by Biogen and Pfizer respectively.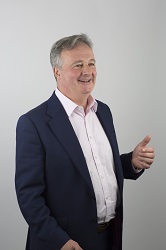 Dr Clive Dix
Commenting on the appointments, Dr Elaine Sullivan, CEO, Carrick Therapeutics, said, "I am delighted to welcome two such renowned and successful entrepreneurs and thought leaders to the board. Both Dr Adelman and Dr Dix have extensive experience of leading drug development from laboratory to clinic, and we are fortunate to be benefiting from their expertise as we drive forward and expand our portfolio."
She added, "We have made good progress in our first year, and will be making significant therapeutics announcements in the coming weeks and months."
Prior to joining Dyax, Dr Adelman held various senior executive positions at Biogen.
He is a member of the board of directors at Catabasis, Sirona, and Syntimmune, special advisor at Voyager and scientific advisor at Anokion.
In addition to his professional positions, Dr Adelman lectures at Harvard Medical School and Brigham and Women's Hospital, and was previously a faculty member at the Medical College of Virginia.
Dr Burt Adelman said, "The blend of world-class cancer researchers, drug development experts and the life science sector's leading investors makes Carrick Therapeutics a truly exciting company. I look forward to working alongside my new colleagues on the board as we support Elaine to deliver Carrick Therapeutics' vision of building Europe's leading oncology company."
Prior to moving into the biotechnology sector, Dr Dix was UK research director for GlaxoWellcome. He is currently chairman of Touchlight Genetics Ltd and Centauri Therapeutics Ltd, and served as chairman of the UK BioIndustry Association from 2008-2010.
Dr Clive Dix said, "Carrick Therapeutics' potential is clear and our purpose profound – targeting the most aggressive and resistant forms of cancer in order to make a real difference to the lives of patients. I am excited to be working alongside the distinguished team working to achieve this."
Carrick Therapeutics is headquartered at NovaUCD, the Centre for New Ventures and Entrepreneurs at University College Dublin (UCD) and is leveraging important partnerships globally.
The company's lead investors are; ARCH Venture Partners and Woodford Investment Management, with participation from Cambridge Enterprise, Cambridge Innovation Capital, Evotec, GV (Google Ventures), and Lightstone Ventures.
Research partners include; Cancer Research UK, University of Oxford, University of Cambridge and Imperial College London.
The scientific advisory board is chaired by Sir John Bell (Regius Professor of Medicine University of Oxford) and comprised of internationally recognised clinicians and scientists.

ENDS
4 September 2017
For further information contact Micéal Whelan, University College Dublin, Communications Manager (Innovation), e: miceal.whelan@ucd.ie, t: + 353 1 716 3712 or Kevin Pringle, Charlotte Street Partners, t: +44 7880 204256 or e: kevin.pringle@charlottestpartners.co.uk.
Editors Notes
Carrick Therapeutics is pioneering a portfolio of unique, first in class, cancer treatments that target driver mechanisms of the most aggressive forms of cancer, and which will be tailored to an individual patient's tumour. The name Carrick means 'rock' in Gaelic to emphasise the strong foundation of like-minded scientists, collaborators and investors, and the vision to build a durable world-class company.
Carrick has an ambitious patient focused vision to serve cancer patients around the world by the introduction of ground breaking cancer therapies that will transform the way cancer is treated. www.carricktherapeutics.com
At NovaUCD, the hub for new ventures and entrepreneurs at University College Dublin, we nurture and support new high-tech and knowledge-intensive companies as part of UCD's mission. At NovaUCD we provide purpose-built, state-of-the-art incubation facilities alongside a comprehensive business support programme for client companies such as Carrick Therapeutics. NovaUCD has been funded through a unique public-private partnership that includes AIB Bank, Arthur Cox, Deloitte, Enterprise Ireland, Ericsson, Goodbody Stockbrokers, UCD and Xilinx. www.ucd.ie/novaucd
SHARE