Insight Centre for Data Analytics at University College Dublin Announces New €4m Artificial Intelligence Research Project with Samsung Electronics
The Insight Centre for Data Analytics at University College Dublin (UCD), today announced the launch of a new and collaborative €4 million artificial intelligence (AI) research project with Samsung Electronics Co. Ltd, the multinational electronics company headquartered in South Korea.
The Insight Centre for Data Analytics is a joint initiative between researchers at UCD, NUI Galway, UCC, DCU, and other partner institutions. The €75 million Research Centre is funded by Science Foundation Ireland (SFI) and a wide range of industry partners.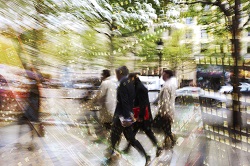 AI systems, such as recommender systems, play an important role in today's information rich world and in many aspects of our lives. They influence the movies we watch and the music we listen to. With the advent of mobile and wearable technologies recommender systems even influence our behaviour in the physical world, helping us to live healthier lives by influencing the food we eat and the exercise we take.
The collaborative research project announced today will leverage deep data science and AI expertise at the Insight Centre for Data Analytics, including machine learning, user modelling, and recommender systems, to enable Samsung create smarter products and more personalized experiences tailored for its customers and users.
The 3-year research project will be led by Professor Barry Smyth, Dr Aonghus Lawlor and Associate Professor Neil Hurley and will involve a team of over 25 researchers and highly-skilled staff from Samsung and UCD, and will result in the establishment of 12 new research posts at UCD.
"Until now, we have been living in what can be termed the era of 'search', but this is now changing due to converging technologies," said Baekjun Lim, Vice-President and Head of the Data Intelligence Lab at Samsung Electronics. "Today people are searching less, with recommendation features filling the gap. Given this environment, we are extremely excited about the opportunity to work with world-class experts in the field of recommendation systems at UCD, and we expect to see impactful results from this collaboration."
Professor Barry Smyth, Digital Professor of Computer Science, UCD School of Computer Science, a Founding Director of the Insight Centre for Data Analytics, and an expert in AI and recommender systems said, "Ireland has an excellent reputation in machine learning and recommender systems and the Insight Centre for Data Analytics is delighted to be working with Samsung to help bring our innovative technologies out of the lab to Samsung devices and customer-base."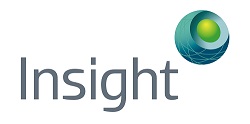 Dr Aonghus Lawlor, Assistant Professor, UCD School of Computer Science and a funded investigator, Insight Centre for Data Analytics, and a lead researcher on this research project said, "We are particularly excited to be working with Samsung on leading-edge topics in recommender systems such as on-device privacy-preserving recommendation systems with the ability to explain their suggestions to end-users."
Professor Orla Feely, UCD Vice-President for Research, Innovation and Impact said, "I warmly welcome today's announcement of this exciting new research collaboration between Samsung and the Insight Centre for Data Analytics at UCD. This research project will leverage UCD's internationally recognised strength and expertise in recommender systems which will underpin new artificial intelligence applications for Samsung's customers and users. The announcement also reinforces UCD's strategy of building a portfolio of strategic and mutually beneficial partnerships with international industry partners, such as Samsung, to deliver global impact."
A key feature of this collaborative project will be the transfer of research skills between staff at Samsung and UCD. In addition there will be career placement opportunities at Samsung's research facilities in the UK and in South Korea for the talented pool of computer and data science students from the Insight Centre for Data Analytics.
Professor Mark Ferguson, Director General of Science Foundation Ireland and Chief Scientific Adviser to the Government of Ireland said, "SFI Research Centres such as Insight are a driving force for linking industry with world-class researchers in Ireland. Science Foundation Ireland strongly welcomes this collaboration between our researchers and their international peers. Internationalisation is an increasingly vital aspect of research and this new agreement clearly demonstrates that Irish research is highly regarded across the globe. We look forward to seeing the fruits of this collaboration: the development of cutting-edge technologies, enhanced training opportunities for Irish students and mutually beneficial sharing of expertise."
Oliver Daniels CEO, Insight Centre for Data Analytics, said, "Insight is looking forward to collaborating with Samsung over the next 3-years on this strategic research project. This collaboration will see us working together in areas of AI and deep recommendations to enable Samsung leverage our world-leading research capabilities to provide significant impact and business benefit to the company."
ENDS
10 January 2018
For more information contact Micéal Whelan, Public Affairs Manager, UCD Research and Innovation, University College Dublin, t: + 353 1 716 4003 or e: miceal.whelan@ucd.ie.
Editors Notes
Samsung inspires the world and shapes the future with transformative ideas and technologies. The company is redefining the worlds of TVs, smartphones, wearable devices, tablets, digital appliances, network systems, and memory, system LSI, foundry and LED solutions. For the latest news, please visit the Samsung Newsroom at http://news.samsung.com.
The Insight Centre for Data Analytics is a joint initiative between researchers at UCD, NUI Galway, UCC, DCU, and other partner institutions. The €75 million Research Centre is funded by Science Foundation Ireland (SFI) and a wide range of industry partners. It brings together a critical mass of more than 400 researchers from Ireland's leading ICT centres to develop a new generation of data analytics technologies in a number of key application areas. Insight's research focus encompasses a broad range of data analytics technologies and challenges, from machine learning and data mining, media analytics, optimization and decision analytics, personalization and recommender systems, the semantic web and linked data and the sensor web. Together with more than 30 partner companies Insight researchers are solving critical challenges in the areas of connected health and the discovery economy. www.insight-centre.org
Established in 1854, University College Dublin is Ireland's largest university with over 30,000 students from more than 125 countries worldwide. Founded on the educational principles of its first Rector, John Henry Newman, the university seeks to contribute to the economy and society through the excellence and impact of its research, innovation and scholarship, the quality of its graduates and through its engagement nationally and internationally. www.ucd.ie
SHARE