Universitas 21 Recommends Strengthening of Global Collaboration as a Key Target of the Ninth Framework Programme
- U21 releases position paper on 9th European Framework Programme for Research and Innovation
Universitas 21 (U21), a leading global network of 25 international research-intensive universities, including University College Dublin, today released its position paper on the European Union's Ninth Framework Programme for Research and Innovation (FP9).
The paper reflects the experiences of the network's EU and non-EU members with past and currentEU Research and Innovation programmes. The main finding is a significant reduction in involvement and funding of non-EU members of U21 in the current Framework Programme, Horizon 2020, compared to its predecessor.
The network's key recommendation for the design of FP9 is to see strengthening global collaboration in research and innovation as a key target for the programme, with enhanced supports, removal of barriers and mobilised international commitment for the programme.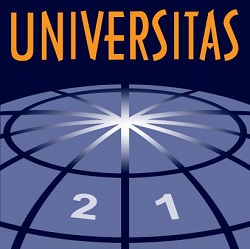 U21's Provost, Professor Bairbre Redmond said, "This position paper, prepared by the Research Leaders of U21 member universities, represents an insightful and truly global perspective on their experience of EU research funding. This is a time when it has never been more important to expand the impact of international research across physical and attitudinal boundaries. Therefore, this U21 position paper brings a valuable and unique set of recommendations for FP9 from the perspective of a key network of worldwide higher education leaders."
Speaking on behalf of U21's group of Research Leaders, Professor Orla Feely, Vice-President for Research, Innovation and Impact at University College Dublin said, "U21 is concerned by the decline we see in participation by third countries in EU projects. Our members report a number of reasons for such a decline, including perceived complexity, lack of international visibility, and competition from other strong funding programmes."
"The major global challenges, such as sustainability, security and health, can only be addressed through international co-operation, and the EU Framework Programmes should be a central element of this. Our recommendations released today suggest how global co-operation in research can be supported to grow and flourish during FP9."
She added, "As a global network we also recommend that the goals set-out in the UN's Sustainable Development Goals agenda form the basis of the mission-based approach proposed for FP9."
U21 fosters global partnerships and collaborations and members promote global citizenship through research-inspired teaching and learning, student mobility, and wider advocacy for internationalisation.
The network's position paper released today provides a series of recommendations for FP9 which focus on a number of areas, including commitment and supports, UN Sustainable Development Goals, clarity and communication, reducing complexity, growing funding and Brexit.
"Strong participation by UK researchers has been a key enabler of success in the Framework Programmes to date, and U21 recommends that a mechanism be found to maintain this," concluded Professor Feely.
Click here for the Universitas 21 position paper on the 9th European Framework Programme for Research and Innovation.
ENDS
22 March 2018
For more information contact Micéal Whelan, Public Affairs Manager, UCD Research and Innovation, e: miceal.whelan@ucd.ie, t: +353 (0)1 716 4003 or Dr Connie Wan, Researcher Engagement Cluster Manager, Universitas 21, University of Birmingham, t: +44 (0)121 414 4786, e: connie.wan@universitas21.com.
Editors Notes
Founded in 1997, Universitas 21 (U21) is a global network of 25 research-intensive universities, committed to the development of internationally-focused higher education and research. All U21 member institutions are research-led, comprehensive universities providing a strong quality assurance framework to the network's activities. Through membership of the network, universities' students and staff participate in a variety of research, educational and mobility initiatives and have unique opportunities to share best practice and leading higher educational resources. www.universitas21.com
U21 Members (2017-2018):
| | | |
| --- | --- | --- |
| University of Amsterdam | University of Auckland | University of Birmingham |
| University of British Columbia | Pontificia Universidad Católica de Chile | University of Connecticut |
| University of Delhi | University College Dublin | University of Edinburgh |
| Fudan University | University of Glasgow | University of Johannesburg |
| Korea University | Lund University | University of Maryland |
| University of Melbourne | McGill University | Tecnologico de Monterrey |
| University of Nottingham | University of New South Wales | University of Queensland |
| Shanghai Jiao Tong University | National University of Singapore | Waseda University |
| University of Zurich | | |
Horizon 2020 is the biggest EU Research and Innovation programme ever with nearly €80 billion of funding available over 7 years (2014 to 2020) – in addition to the private investment that this money will attract. It promises more breakthroughs, discoveries and world-firsts by taking great ideas from the lab to the market. Horizon 2020 encourages research excellence, economic growth and job creation, with the aim of making Europe globally competitive. Through the funding of designated projects focused on research and innovation, H2020 supports researchers by enabling international collaborations through removing barriers to research by increasing access to funding and in doing so, leading Europe towards the forefront of innovation. www.ec.europa.eu/programmes/horizon2020/en
SHARE