TEDxUCD 2014 - Theme
Our 1-word theme for TEDxUCD 2014 is Enlighten.
.......giving greater knowledge and understanding about a subject or situation.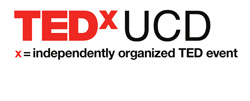 In a world where jargon and technical language is everywhere, we think it is worth gathering people together for a day at TEDxUCD 2014, to be "enlightened" by exploring the breadth and depth of "ideas worth spreading" from our speakers who are drawn from of the University College Dublin community.
SHARE