Knowledge Transfer (KT) Scouts
NovaUCD has launched the Knowledge Transfer (KT) Scouts initiative this month. The programme will suit individuals who have an interest in the innovation and commercialisation process and who wish to learn about industry engagement.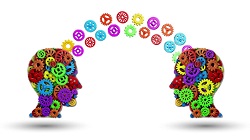 AIM:
Led by a designated Case Manager, selected postdoctoral fellows, PhD students and research administrators will be trained in identifying Intellectual Property (IP) in their sector. The Technology Transfer team is divided into the following areas:
Life & Medical Sciences
Information & Communications Technology
Veterinary, Food & Agriculture
Physical Sciences, Material Sciences &Chemistry
Environment & Energy
REQUIREMENTS
Selected KT Scouts will be able to commit to the programme for one year and meet with NovaUCD staff twice a month
A time commitment of 2-3 hours a month is expected
PARTICIPANT BENEFITS
Participants will gain experience in the technology transfer process and in the use of various IP software packages and marketing platforms
Participants will also be exposed to key contacts within their relevant technology sector and will have an opportunity to build networks within this sector
There is also scope to collaborate with Smurfit graduates and develop strategic commercial skill sets
The KT Scouts Initiative is being managed by Dr. Stephen Donoghue, a Technology Transfer Case Manager at NovaUCD. Dr. Donoghue will provide an overview of the KT Scouts Initiative and IP training on Wednesday the 18th of July at O'Brien Science Centre E0.34 at 10am - 12.30pm
Please write to stephen.donoghue@ucd.ie if you are interested in participating.