Global Networks
UCD is a member of several international networks and collaborations within research and education. Being a part of international networks and programmes offers exceptional opportunities for student and staff mobility, scholarships as well as research and teaching collaboration. In addition to our network of university partners we have a number of other strategic relationships with government ministries, sponsors and funding bodies.
UCD is an active member of the Universitas 21 university network. Universitas 21 (U21) is an international network of 25 leading research-intensive universities in sixteen countries.

UCD are currently participating in a number of programmes within Erasmus Mundus Action 2 (former External Cooperation Window).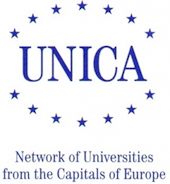 UNICA is a network of 46 universities from the capital cities of Europe, with a combined strength of over 150,000 staff and 1,800,000 students. Its role is to promote academic excellence, integration and co-operation between member universities throughout Europe. It seeks also to be a driving force in the development of the Bologna process and to facilitate the integration of universities from Central and Eastern Europe into the European higher education area.
To achieve its aims UNICA articulates the views of member universities to European institutions and to national, regional and municipal governments. It provides members with information on European initiatives and programmes, and supports them in co-operative projects. It also provides a forum in which universities can reflect on the demands of strategic change in university research, education and administration.
For further information, please visit the UNICA website.
UCD is a full member of the influential EUA. The EUA was formed in 2001, as the result of a merger between the Association of European Universities (CRE) and the Confederation of European Union Rectors' Conferences. The EUA comprises 850 members across 47 countries, which jointly account for 17 million students.
Through its work and contacts with the European Commission, Parliament and other key decision-makers, EUA ensures universities' interests and concerns are taken up with all key stakeholders. Members have access to a highly diversified range of resources. Because the EUA upholds values and principles enshrined in the Magna Charta Universitatum, signed in Bologna in 1988 by 388 rectors of universities worldwide, the EUA works to promote the autonomy of universities.
For more detailed information on the EUA, visit its website.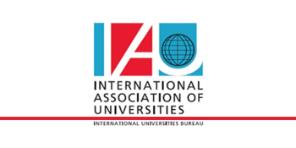 The IAU was founded in 1950 and is based at UNESCO. It has 606 members, including UCD. One of its main roles is to promote higher education bodies' interests to international and regional governmental bodies, including the UN, the EU and ASEAN. The IAU also keeps a unique database on higher education institutions globally, as well as to identify and monitor trends in higher education.
For further information on the IAU, visit its website.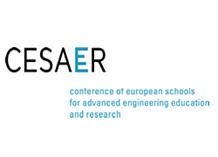 UCD is a member of CESAER which represents the Conference of European Schools of Advanced Engineering Education and Research. It is a non-profit international association of leading European universities of Science and technology and Engineering Schools at comprehensive universities and university colleges. It was established in 1990 and has a membership of 51 institutions from 26 countries. UCD is currently the only Irish member. Professor David FitzPatrick is the CESAER Vice President and Ms Gilli Reilly is the UCD CESAER Coordinator. Further information is available at www.cesaer.org