Contact us
The UCD IT Services Helpdesk can provide you with assistance and information on most IT issues.
Email: ithelpdesk@ucd.ie
Internal extension: 2700
Telephone: (01) 716 2700
Offices: Visit us at one of our IT Centres (listed below)
General hours of service: Monday to Friday, 09.00 to 17.30.
Please provide as much information as possible when you contact us. For example:
A short description of your problem
The model of your computer, printer or other IT accessory, e.g. Dell D630 laptop
The operating system of your computer, e.g. Microsoft Windows XP, Apple Mac
IT Centres
IT Centres are offices with wireless and wired access points, printing services, as well as IT advice and other assistance.
IT Centre

Location

Opening Hours
1. Daedalus Building
Ground Floor
Monday to Friday
09.30 to 17.30
2. Newman Building
1st Floor, D Block,
Room C108a
Monday to Friday
09.30 to 17.30
(09.30 to 13.00 out of term time)
3. Health Sciences Buiding
1st Floor B116
Monday to Friday
09.30 to 17.30


Below is a map of the IT Centres on campus or you can use this interactive map.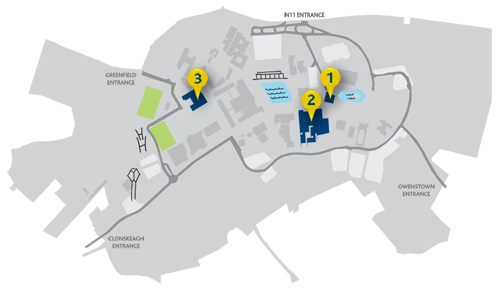 ‌‌