New Look for Google Calendar from the 20th of November.
Thu, 9 November 17
From the 20th of November Google Calendar will have a new appearance with a more responsive interface.
You can link calendar invites to relevant spreadsheets, documents or presentations and open them directly from the new "Event Detail" view. This can help you create more detailed agendas and ensure all materials are in one place before your meeting starts.
When you click an event once, you can see all the event details including:
The entire guest list with RSVP responses
Rooms and locations
Attachments
Any video call links
More information is available here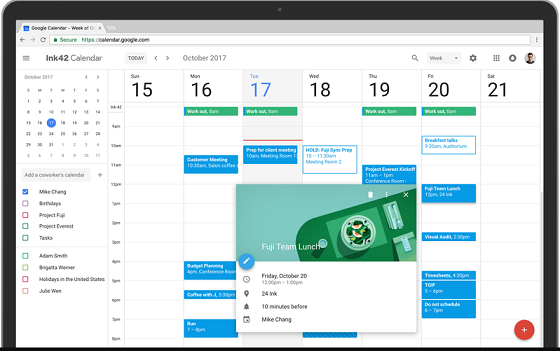 ‌