Web Services
UCD Connect
UCD Connect provides access to a wide range of University services and information. Accessed via the Internet, UCD Connect is always available whether you're on or off campus.
Access and Support
To access UCD Connect launch a web browser, go to www.ucd.ie and click Login.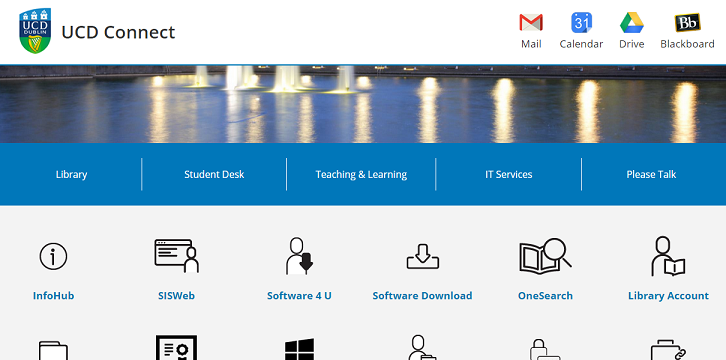 ‌
From the UCD Connect page, you can access your email, your files, connect to Blackboard and many more services.
Check here for more detailed information.
Help and advice is available from the Helpdesk at ext 2700 or by email: ithelpdesk@ucd.ie, and from the IT Centres
Further Information
Service Level
Please see the Customer Charter for our defined service level agreements and resolution times.