Auditor:
Matthew "Faceplant" Sexton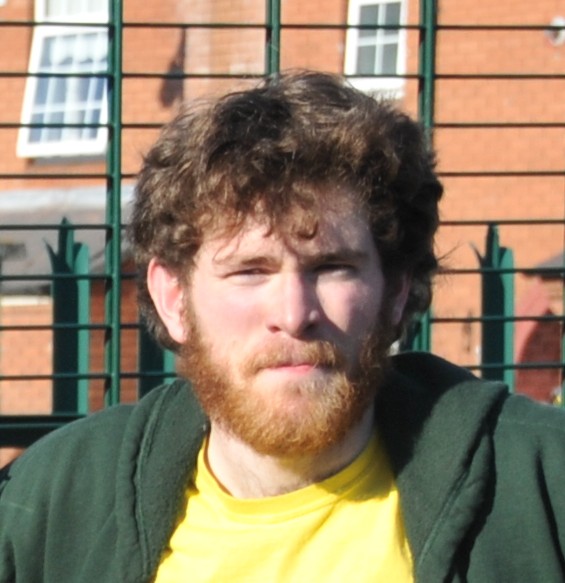 A lone Corkman in the midst of predominantly Leinster Jugglers, young Sexton earned the reputation for being a tad clumsy. His flexibility is unparalleled and is often showcased by him putting his foot in his mouth in a matter of seconds. His election to Auditor was heavily contested by a small cat that had wandered into the room and meowed until it was elected. He is an amicable fellow, but do not insult the Cork way of life, lest ye wish to have ruptured eardrums.

Go to top
Secretary:
Róisín "Colreavy" Donnelly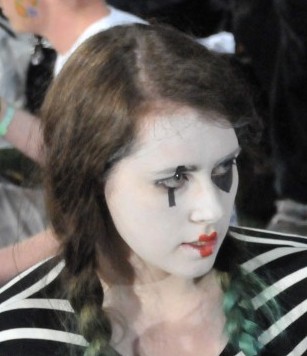 Despite being one of our newest members, Róisín – or Ro-sheen if you're Matthew – has quickly ascended to the higher ranks of Juggling Society. Her infectious enthusiasm is a testament as to how simple it can be to learn Juggling with a little bit of patience. She can be easily spotted by her colourful hair, an allusion of her artistic talents. If she deems you worthy, she may let you in on the secret to her heavenly double- and triple-chocolate cookies.

Go to top
Treasurer:
Joe "Danger" Noonan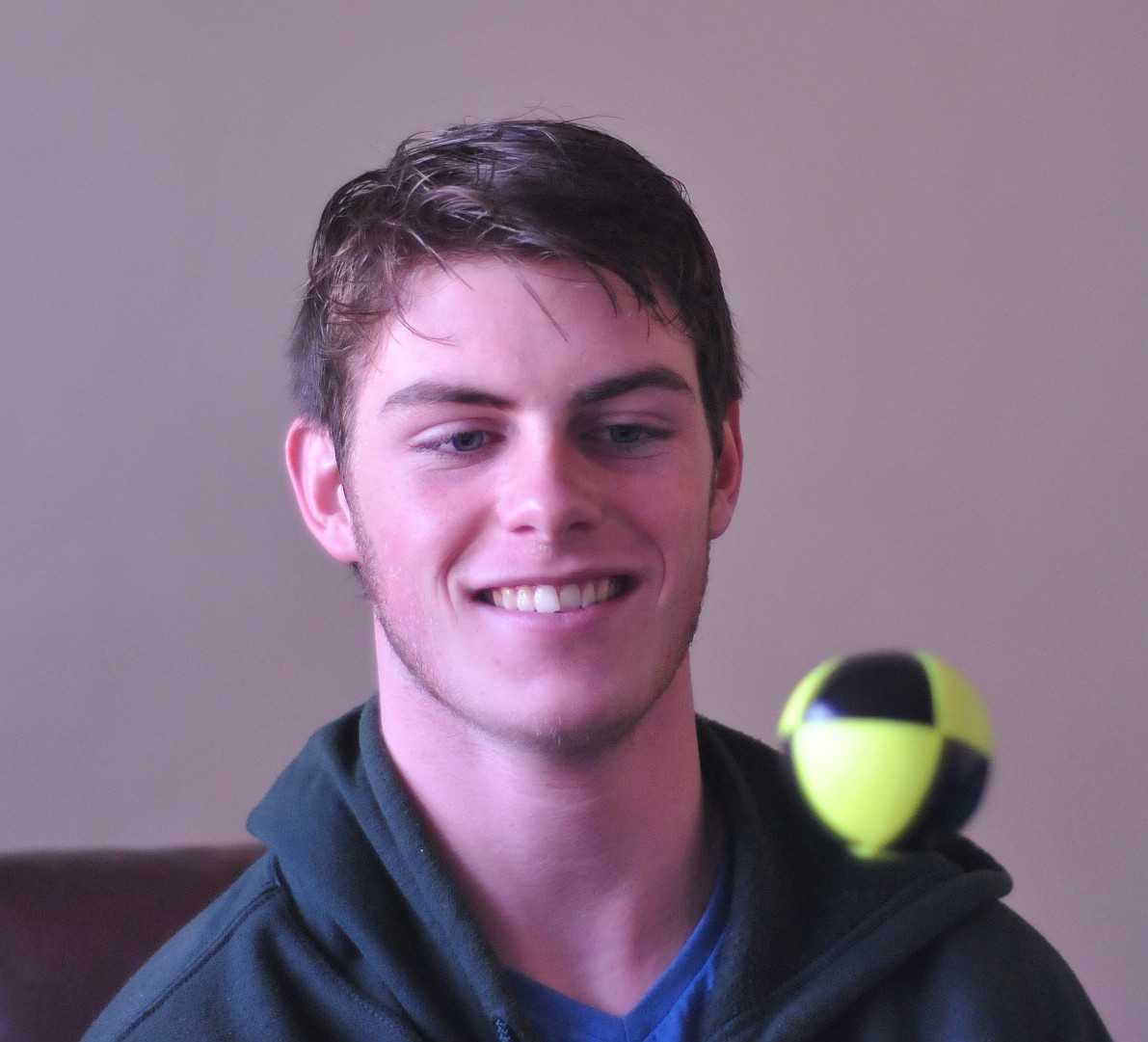 Look upon the smiling fearless face of our Third Danger Brother. Watch in astonishment as he balances the books while balancing on a rola-bola. Feel your bamboozlement as you observe this young man display his many talents. Seriously, look at this guy: he can play guitar; he's studying physics; he's a Gaelgeoir; he's funny and charming without being arrogant; he's got lifeguard training and he surfs. Gaze upon this gentleman and weep, for he is the closest thing we have to perfection.

Go to top
Public Relations and Neutrality Officer:
Monika Ulenska

In life, there is the bright, gleaming light of positivity and the dark clutch of negativity. Few can strike a balance between the two, yet those who achieve this are close to Gods. Monika has taken on this role in a befittingly chilled manner. She is the coolest shade of grey, but do not be fooled into thinking she is apathetic. Her interests include art, contortion, physics and riding around on miniature bicycles.

Go to top
Fire and Negativity Officer:
James "III" Duncan

One of our most glorious members, the soon-to-be Doctor Duncan possesses a poise and grace that is envied by many. His skills in poi are a direct result of his determination to look fabulous and to try anything other than actual juggling. His reign as auditor saw Juggling Society's triumph at Dublin Intervarsity Games and ended with him carefully passing the flaming torch of knowledge on to Matthew Sexton. His pastimes include dance, poi and laughing at the antics of our current Auditor.

Go to top
Welfare and Positivity Officer:
Clíodhna Reilly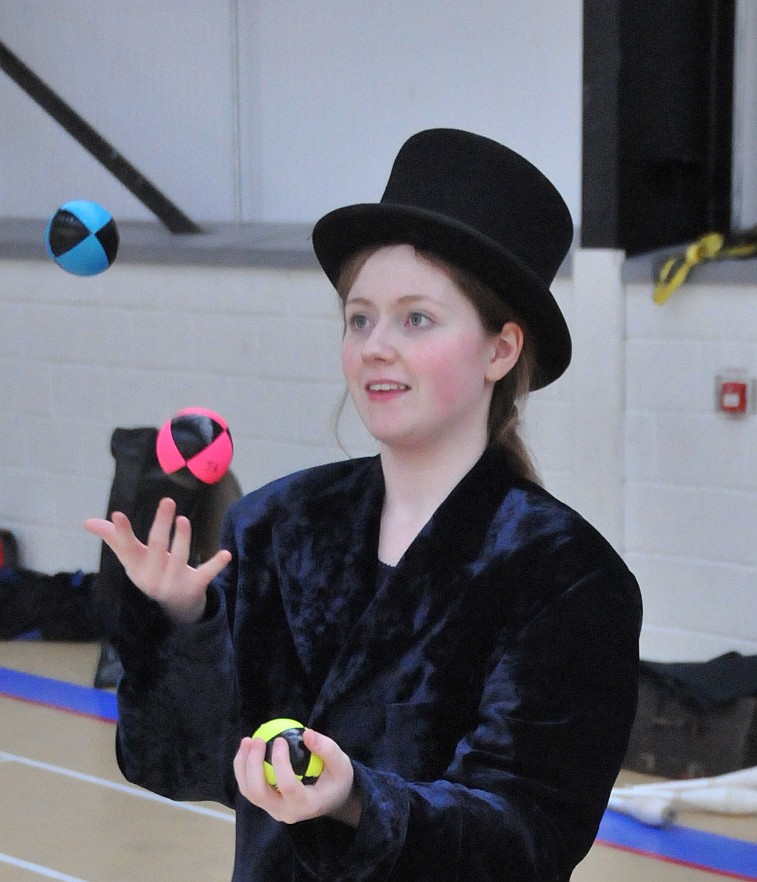 Clíodhna is well known amongst the juggling community in Ireland for her unprecedented venture to the stage in Tralee mere months after her introduction to the world of throwing things and earning herself a standing ovation from a crowd of talented people! Her enthusiasm is contagious and her charm is without equal (that unicorn was practically eating out of her hand). It is sometimes easy to forget that she is not, in fact, a cat as she will meow, purr and paw at you with surprising conviction. Be careful if you spend too much time with her as you might develop a severe case of smiling. *if you feel the urge to meow, please seek medical advice.

Go to top
Senior Treasurer:
Fergal Suipéil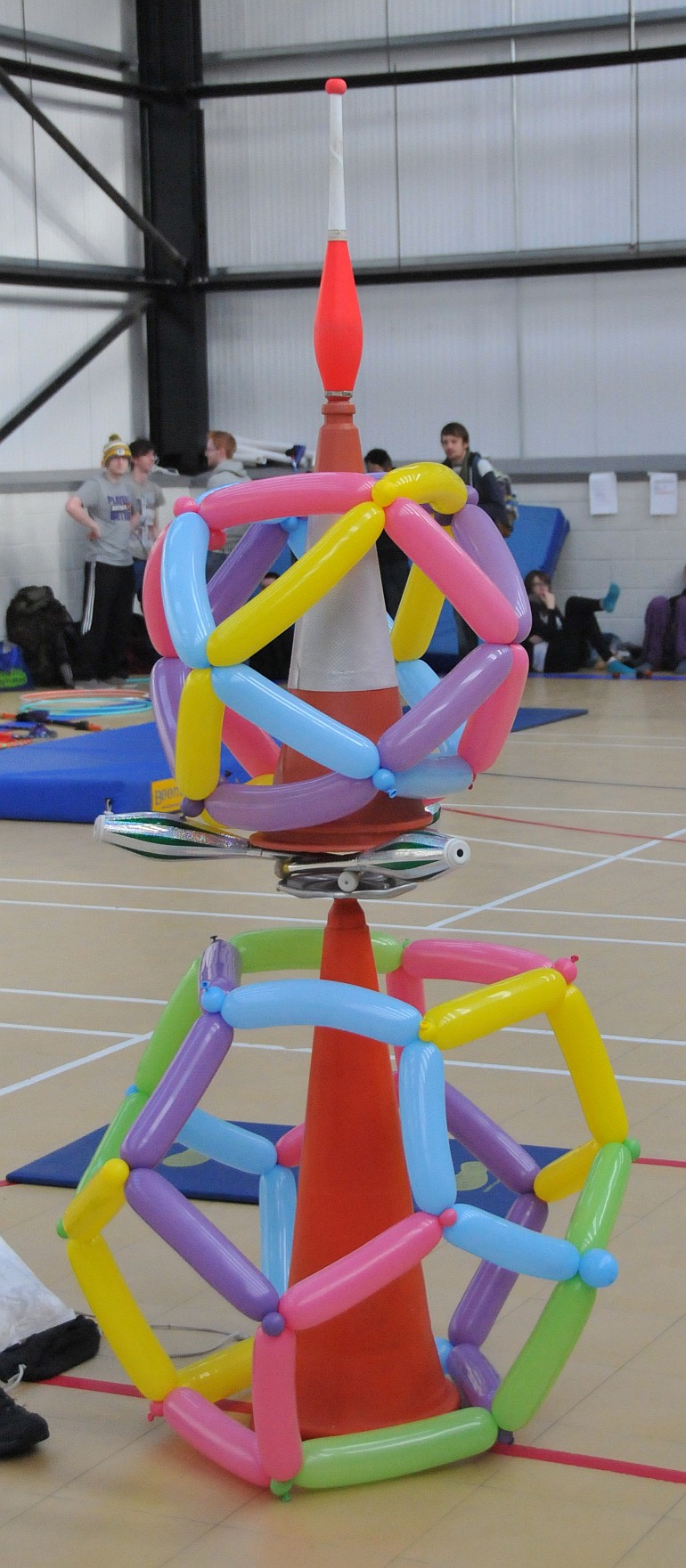 It would not surprise us to learn if Fergal was considering changing his name to the title by which he is known in the Circus community ("the guy who builds all of those crazy sculptures from things he just finds lying about"). A lifetime member, he has taken the mantle of Senior Treasurer, annually inducting the new Treasurer and the rest of the committee and teaching them his ways. If there's ever a general knowledge question you're stuck on chances are Fergal's the one to ask; he's a fountain of information on even the most unlikely of subjects.

Go to top