Props used in Dance Skills
A follow-on from Manipulation Skills, Dance Skills also involve the use of a prop where at least one part of it remains in contact with your body at all times. The difference between them is really just the reliance on flowing whole body movements in the Dance Skills while Manipulation Skills may be performed effectively with the majority of the performer's body appearing almost stationary. Here is a short list of the usual props used for Dance Skills.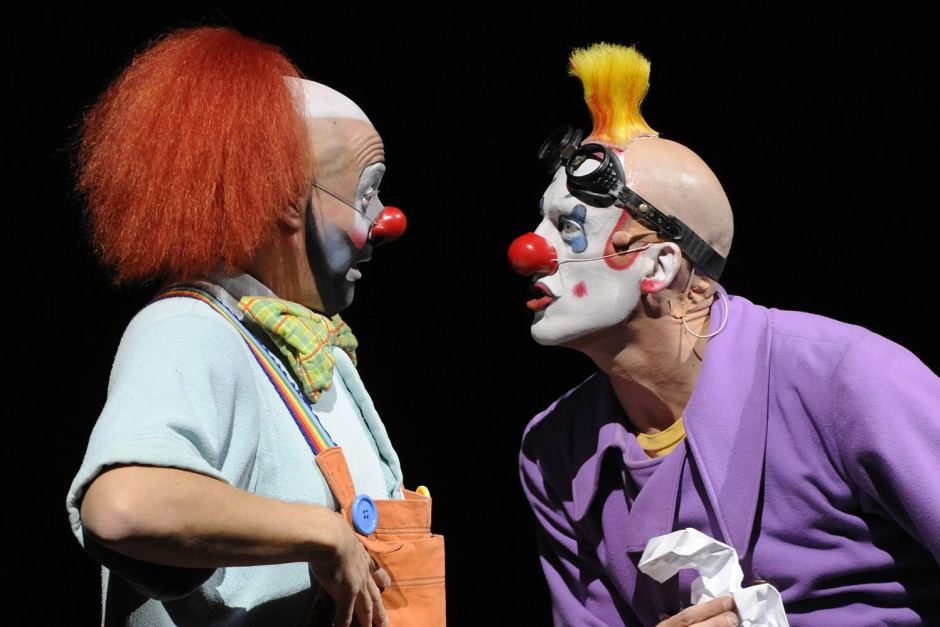 Clowning
A Skill based in physical humour, Clowns may utilise a large selection of props by which to achieve these means. Usually their comic stylings are best performed to a large audience and so they wear bright, distinctive costumes so as to be easily recognisable in a crowd.

Go to top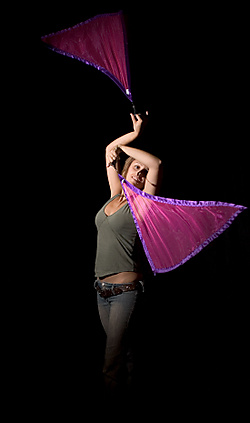 Poi
Poi is the collective term for a pair of handles each afixed to a weighted end. Depending on the handle type, it is held between the middle and ring finger of each of the performer's hands while they spin the weights around in a pattern. There are an astounding amount of Poi on the market, the main categories being sock, contact, fluffy, flag, tailed, cone, glow, and fire. There is a variant on Poi known as Meteor whereby there is only one long handle with the weights on either end of it.

Go to top
Levistick (Flow Wand)
Levisticks are so named as they are designed to look like the wand is levitating in the air near the performer's hand. In reality it is a brightly coloured stick on a clear string which the performer attaches to one of their fingers. This Skill requires control and manipulation of one's body about the wand.

Go to top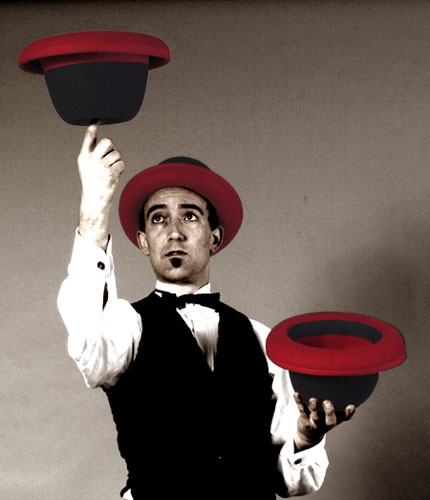 Hat Manipulation (Hats)
There are specially-designed props for Hat Manipulation in a range of styles, from bowlers, to top hats. They can be rolled along the performer's body, thrown, twiddled, tumbled, spun and juggled. The brim of the hat, the weight and the fixed shape aid the performance in adding reliability as to where the performer can expect the throws to land.

Go to top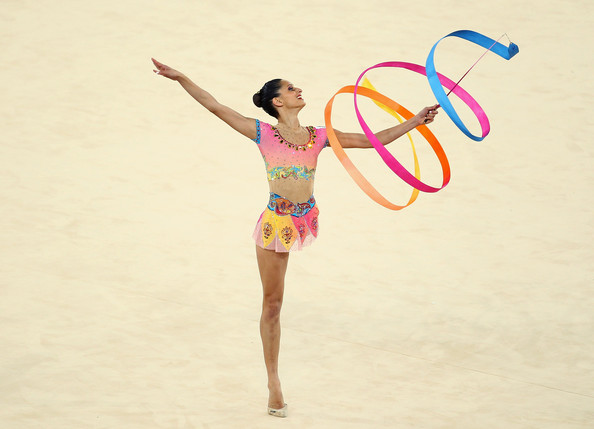 Rhythmic Gymnastics Ribbon
Competitive gymnastics enforces the regulation that these props adhere to certain criteria, but without going into too much detail, this prop essentially consists of a stick made of either wood, plastic or bamboo attached to a 6 metre ribbon of satin or another similar material. During performance, the ribbon of the prop is manipulated in a series of flicks, twirls, snakes, circles and spirals in large, flowing movements.

Go to top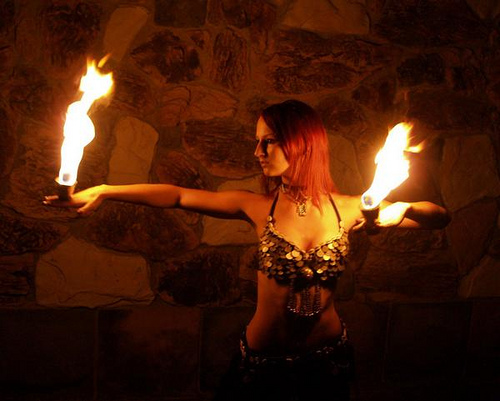 Fire Palm Torches (Hand Candles)
The Kevlar wick of this prop is suspended on a stick of powder-coated steel above a disc which acts as a physical barrier to protect the performer's hand from the heat of the flame leading to a stem where the prop can be held between the performer's middle and index finger. Some Fire Palm Torches have also have removable Velcro straps to ensure that the prop stays in place on the performer's hand. There is a small range of disc styles, stick lengths and wick styles available so as to customize the prop.

Go to top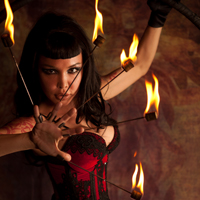 Fire Fingers
Each Fire Finger is an individual prop which consists of a Kevlar wick attached to a stick of stainless steel leading to a finger-grip padded with foam rubber. The thumb finger is usually a little longer with a wider finger-grip and the little finger is shorter with a narrower grip although each finger is slightly adjustable. It is recommended to wear a tight-fitting pair of leather gloves if performing for a long time as the steel can conduct the heat toward the fingers.

Go to top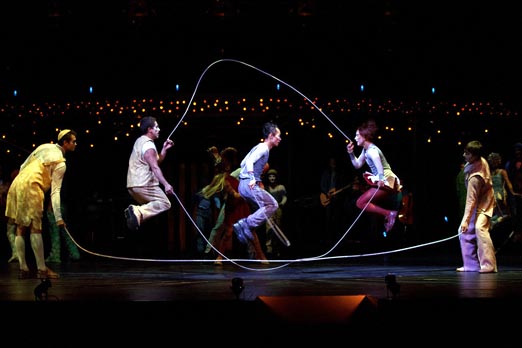 Skipping Rope (Jump Rope)
You guessed it; this prop is none other than a long rope and in social performances there is a team of at least three performers who take it in turns to show their finely honed techniques and stunts. There is a competitive international sporting league for indivudals and teams in both single ropes and double Dutch.

Go to top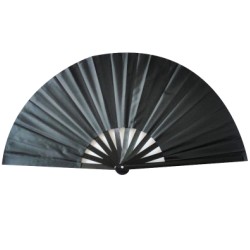 Fan
Another prop which is exactly what you might think it is, Fan Manipulation is a Dance-heavy Skill which often also incorporates Juggling when more than one Fan is introduced to the routine. Sometimes the material on the Fan is lengthened beyond the frame allowing it to be manipulated in the same way as the Gymnastics Ribbon.

Go to top