Leading Ideas in Law
Friday 29th November 2013
The completion of our new building will further enhance the capacity of the UCD Sutherland School of Law to contribute to the major international debates about the future of legal education and the challenges facing law, lawyers and the legal system in the coming years. To celebrate the opening, we are delighted to be hosting this seminar on 'Leading Ideas in Law', for which we have asked some major thinkers on both legal education and the law to share some bold ideas about the challenges they see and how they might be addressed.
At the forefront of legal education and research
For more than a hundred years the School of Law has played a leading role in legal education and scholarship in Ireland, with many of its graduates going on to influential roles in the legal profession, judiciary, government and media. Today the School offers an excellent range of undergraduate degrees, and both specialised and interdisciplinary graduate programmes, which attract students from all over the world. The School has also built a portfolio of professional development opportunities ranging from evening seminars and conferences to accredited certificates and diplomas. Research carried out by the academic staff and research students of the School engages all the main sub-fields of law and routinely appears in international peerreviewed journals and with leading academic presses. These activities are led by an outstanding group of academics supported by an excellent team of administrators and a wide range of visiting and adjunct faculty. Our outstanding new building brings all these activities together in a single location, and provides facilities that match the highest achievements and ambitions of the staff and students of the UCD Sutherland School of Law.
A welcoming space
As the first purpose-built Irish law school since Gandon's King's Inns was built at the start of the nineteenth century, the UCD Sutherland School of Law building is a gateway to the law that encourages a spirit of enquiry as to the nature and role of law in society. There are study areas, research and meeting rooms, the doctoral studies centre, common rooms and the welcoming atrium where people can gather and share ideas. The innovative teaching spaces include: the 320-seat lecture theatre, which is also a ceremonial moot court; the 200-seat theatre with rotating seats so students can work in groups; the modified Harvardstyle 100-seat room; and, seminar and tutorial rooms for small groups. For the first time students have a purpose-built clinical legal education centre in which to develop their advocacy, arbitration and client counselling skills. This light-filled, modern and welcoming space brings the Law School back to the heart of the UCD campus, bears witness to the contribution that its faculty and alumni have made to Irish society in the past, and gives expression to its ambitions for the future.
As places are limited please RSVP by 15th November to law.events@ucd.ie or phone +353 (0)1 716 4106
Timetable
The seminar will be formally opened by the Lord Mayor of Dublin, Cllr. Oisín Quinn SC
1:30
Registration
2:00

Leading Ideas in Law Schools
Welcome: Imelda Maher,
UCD Chair: Peter Sutherland SC

Speakers:

Penelope Andrews, Albany Law School, New York: 'Will the institutional structure and culture of law schools be able to meet the contemporary challenges in legal education? Perspectives from New York'
Brian Havel, De Paul University, Chicago, and Oxford University: 'Rethinking legal education in the era of globalisation'
Fiona Cownie, Keele University: 'The interdisciplinary challenge for law schools'

Respondent: Colin Scott, UCD

3.30
Tea/coffee
4.00

Leading Ideas for Law
Welcome: Paul O'Connor,
UCD Chair: Mr Justice John Quirke, Law Reform Commission

Speakers :

Noeline Blackwell, Free Legal Advice Centres: 'Access to justice – an inconvenient challenge to power'
Jan Eijsbouts, Maastricht University: 'Globalisation, corporate responsibility and the General Counsel'
Lorne Sossin, Osgoode Hall Law School: 'Future of law: a different kind of access for a different kind of justice'

Respondent: Conor Gearty, LSE

5.30
Reception
Speakers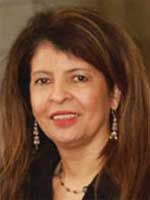 Penelope (Penny) Andrews is President and Dean of Albany Law School, the oldest independent law school in the USA. Previously, she was Associate Dean for Academic Affairs and Professor of Law, City University of New York School of Law. She has also been Professor of Law and Director of International Studies at Valparaiso Law School, and Professor of Law at La Trobe University, Australia. She has taught in Germany, Australia, Holland, Scotland, Canada and South Africa. She was educated at the University of Natal, Durban, South Africa, and Columbia University School of Law, New York.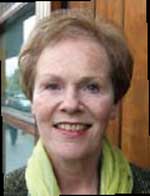 Noeline Blackwell is a graduate of UCD. She is Director General of FLAC, the Free Legal Advice Centres. Previously she was in private legal practice, specialising in family rights and immigrant rights. She sits on the board of the Immigrant Council of Ireland and the Irish Refugee Council. She is also on the board of Front Line Defenders and of FIDH, the International Federation of Human Rights. She is an adjunct professor at the School of Law and Government at DCU. She lives and works in Dublin.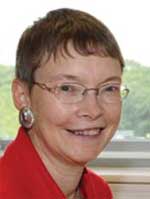 Fiona Cownie is Professor of Law and Pro Vice Chancellor (Education and Student Experience) at Keele University. She is an expert in legal education, particularly the culture of academic law and the professional identities of academic lawyers, and has published widely in the area, including A Great and Noble Occupation! The History of the Society of Legal Scholars with Professor Ray Cocks. Her approach to both teaching and research is interdisciplinary. She is a Fellow of the Royal Society of Arts and an Academician of the Academy of Social Sciences.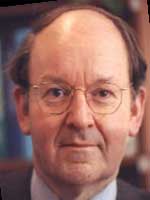 Jan Eijsbouts retired in 2007 as Group General Counsel of Akzo Nobel, a Global Fortune 500 Dutch multinational. As a member of Gaemo Group he advises on international business law and conflict management, focusing on CSR and sustainability. He is an accredited mediator at ACB Business Mediation and CEDR. Since 2010, he has been Extraordinary Professor of Law and Professorial Fellow at the Institute of Corporate Law, Governance and Innovation Policies at the Law Faculty of Maastricht University. He is Chairman of the board of the World Legal Forum, and member of the Advisory Boards of the Mentor Group and of the CEELI institute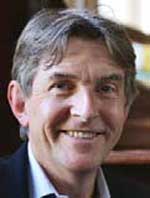 Conor Gearty is Professor of Human Rights Law at the London School of Economics (LSE) and Director of its Institute of Public Affairs. After graduating from UCD, he did a Masters and a PhD at Cambridge, where he taught for a number of years before moving to London to, first, King's College and then LSE. Conor has written many books and articles on human rights, civil liberties and terrorism. His most recent book is Liberty and Security (Polity Press, 2013). Conor is a barrister at Matrix Chambers, a bencher of Middle Temple and a Fellow of the British Academy.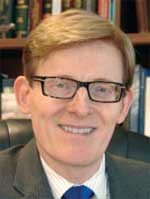 Brian F. Havel is a UCD law graduate and Distinguished Research Professor of Law, Associate Dean for International Affairs, and Director of the International Aviation Law Institute at DePaul University College of Law, Chicago. He is titular lecturer in law at Wadham College, Oxford, where he was Keeley Fellow from 2011 to 2013. He is also a visiting professor of law at Leiden University and at UCD. He serves on the World Economic Forum's Aviation, Travel and Tourism Council and other professional bodies.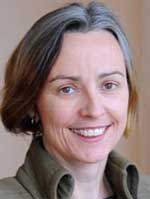 Imelda Maher is the Sutherland Professor of European Law. She is a graduate of UCD and Temple University and was called to the Irish Bar. She is general editor of Legal Studies and was elected to the Royal Irish Academy in 2011. She was appointed by Dr Hugh Brady, President of UCD, as academic director for the UCD Sutherland School of Law in 2007.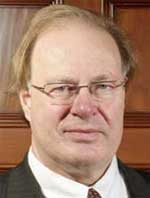 Paul O'Connor, Associate Professor of Law, graduated from UCD before continuing his legal studies at the University of Pennsylvania and later as a Fulbright Fellow at the University of Michigan. He was appointed Dean from 1992 to 2007, when he developed a range of initiatives to broaden the law school's educational mission, develop unique exchange programmes, create strong links with the practising legal profession, and establish the school's Development Council. He is currently Director of the Institute of Criminology and teaches courses on evidence, penal reform, and crime and punishment, and is editor of the Irish Jurist.
Mr Justice John Quirke is the President of the Law Reform Commission. He was called to the Irish Bar in 1974, the English Bar (Middle Temple) in 1981 and the Inner Bar of Ireland in 1984. He served as a Judge of the High Court between 1997 and 2012. Recently he has chaired the Working Group on Medical Negligence, which reported in November 2010, and the Peatlands Forum, which reported in March 2012. In May 2013 he reported to the Government inter alia upon the establishment of an ex gratia scheme for the survivors of Magdalen laundries.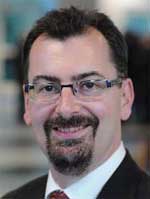 Colin Scott is Dean of Law and Professor of EU Regulation and Governance at University College Dublin. He studied law at the London School of Economics and at Osgoode Hall Law School in Toronto. He has held academic posts at the University of Warwick, the London School of Economics, the Australian National University and the College of Europe, Bruges. He is a co-editor of Legal Studies and has previously held editorial responsibilities with Law & Policy and the Modern Law Review.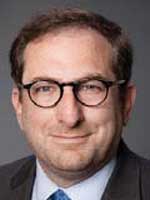 Lorne Sossin is a Professor and Dean of Osgoode Hall Law School, at York University. He is a former Associate Dean of the University of Toronto. He was a law clerk to former Chief Justice Antonio Lamer of the Supreme Court of Canada, an Associate in Law at Columbia Law School and a litigation lawyer. He holds doctorates from the University of Toronto and Columbia University. He has published numerous books, journal articles, reviews and essays, including Middle Income Access to Justice (University of Toronto Press, 2012).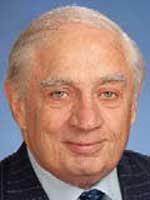 Peter Sutherland studied law at UCD, where he captained the RFC First XV. He is a former tutor in torts and adjunct professor at UCD. He was Attorney General of Ireland and also EC Commissioner responsible for Competition Policy. He was Director General of GATT and the first Director General of the World Trade Organisation. He has received 15 honorary doctorates and numerous decorations, including an honorary knighthood from the UK. He is Special Representative of the Secretary General of the United Nations for Migration. He is Chairman of The London School of Economics and Political Science.