7th Annual Postgraduate Workshop

Call for Papers


ENVIRONMENTAL LAW AND GOVERNANCE: NEW IDEAS AND OLD PROBLEMS
The deadline for abstract submission has been extended to 11 March 2013.
UCD School of Law is pleased to announce its 7th Annual Postgraduate Workshop which will be held on Tuesday, 28th of May in Dublin, Ireland. Papers are invited from PhD researchers on topics which fall within the broad theme of "Environmental law and governance: New Ideas and Old Problems". Researchers interested in presenting a paper at the Workshop are asked to submit a short (up to 400 words) abstract no later than 1 March 2013 to lawphdworkshop@ucd.ie, with decisions to be taken no later than 21 March 2013.
The last two centuries of rapid economic development enjoyed in various parts of the world have come at the price of serious environmental degradation on global scale. Climate change, water pollution, land degradation, species extinction and deforestation are only a few examples of a plethora of contemporary environmental issues. Laws and regulations introduced at various regulatory levels in order to tackle those problems have proved to be insufficient: many pressing environmental problems are still awaiting comprehensive regulatory frameworks successfully addressing the matter.
The idea behind this event is to bring together early career scholars researching in the area of environmental law (or other related fields) and to provide them with a platform for innovative thinking about current environmental issues. With unresolved environmental problems multiplying, it will take the creative minds of young scholars to develop new ideas of how these problems could be effectively addressed. We will particularly welcome submissions displaying a high level of originality, independent thinking and creativity in conducting legal research in environmental matters.
Researchers presenting at the Postgraduate Workshop will be invited to attend an international conference on the theme of "Designing Effective Environmental Regulation: From Crisis to Transformation", funded by the Irish Environmental Protection Agency and co-hosted by the UCD School of Law and the Irish Society of European Law the following day (the usual attendance fee will be waived). The conference will gather a variety of eminent international and Irish environmental scholars, with Professor Jody Freeman of Harvard Law School as keynote speaker.
Thanks to generous support from the UCD School of Law, researchers traveling from outside of Dublin (and presenting at the Workshop) will be eligible to apply for a €100 contribution towards their travel expenses. Professor Colin Scott, Dean of Law will also award a special prize for the best paper presented at the Workshop. Although nothing can be guaranteed at this early stage, we are actively exploring possibilities of publishing selected papers after the event.
For further information, please contact:
Kamil Piszczek, PhD Candidate, UCD School of Law E-mail: kamil.piszczek@ucdconnect.ie
Irene Bullmer, PhD Candidate, UCD School of Law E-mail: irene.bullmer@ucdconnect.ie
Yanxuedan Zhang, PhD Candidate, UCD School of Law E-mail: yanxuedanzhang@gmail.com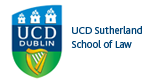 Previous Editions